Speed work training is an important part of any training routine. Our SpeedPLAY program is a six week program designed to make you a faster, more efficient runner and is perfect for anyone who is currently running or run/walking a minimum of 45 minutes, 2 times weekly. By utilizing track work and hill work, our program will make you fitter, increase the range of movement in your joints, make you more comfortable at all speeds, and it will ultimately help you to run faster for longer. These sessions will help you stay race ready and have been carefully designed to benefit those who specialize in any distance!
The cost of this training program is $65.00.
Our six week session will start on Tuesday February 28th at 6:30 PM. We will meet weekly for six weeks at Bailey Middle School track.
Meet our SpeedPlay coach, Mike Smith!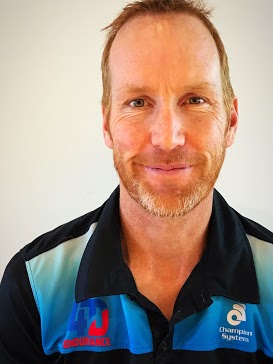 I am an athlete, a coach, and a student of health and fitness. I find joy in celebrating the successes of the clients I train. Seeing you succeed is my professional - and personal - goal. I love the challenge of finding just the right tool to help a client make a breakthrough. I look forward to guiding you on your journey to success.
National Academy of Sports Medicine Certifications
Certified Personal Trainer (CPT)
Corrective Exercise Specialist (CES)
Performance Enhancement Specialization (PES)
Sports Emotional Intelligence Certification (EQ)
Postural Restoration Institute Certification (PRI)
Coaching Certifications
USA Track and Field (USATF)
USA Triathlon (USAT)
If you have any questions, feel free to email training@fleetfeethuntersville.com