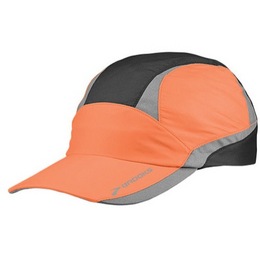 Even under ideal conditions, outdoor exercise in our Mile Square City can be akin to a full contact sport. Cars, taxis, bicyclists, and buses seem to be in a big hurry to go nowhere, putting those on foot at risk of losing more than just their pace and song on their playlist.
As the seasons change, and we once again start losing daylight far too quickly, it is a great time to think about safety. But this season, why not make it fun and fashionable at the same time?
Fleet Feet Hoboken is proud to bring you The Brooks Nightlife Collection, the very best in fashion forward apparel and accessories to help you Exercise Happy! 
Runners, Walkers, and really anyone outside from dusk to dawn can greatly benefit from these highly  visible, durable, and water resistant items.  We've got you covered from head to toe with arm and leg bands, reflective vests, Nightlife jackets, and hats!
Come on in to Fleet Feet Hoboken, talk to us about your external endeavors, and we'll help you discover your Nightlife Groove!
Also, please join us on Wednesday, October 16th at 6:45pm for a 3 Mile Nightlife Fun Run/Walk, sponsored by Fleet Feet Hoboken and Brooks! All paces welcome, and participants will be eligible for a really cool raffle prize! Please RSVP by clicking here. Hope to see you soon!