No Boundaries is a beginner 5K (3.1 miles) training program designed for people who are currently inactive or new to running and walking.  It is Fleet Feet Sports' only nationally organized and recognized program, and it is sponsored by New Balance.  In 2012, nearly 20,000 participants and mentors joined a No Boundaries program at a Fleet Feet Sports store across the country. 
While No Boundaries focuses on beginners, all levels of walkers and runners are welcome.  It knows no shape, size or speed.
No Boundaries is perfect for you if:
1. You want to start running but don't know where to start
2. You would like to train with a team, while receiving individual coaching
3. You are looking for a consistent workout routine (runs/walks are held every Tuesday at 7pm for 9 weeks)
4. You would like to enjoy outdoor exercise in Hoboken
5. You want to have some fun training for the Party with a Purpose 5k in July
6. You would like to meet new people who share your interests
7. You have always wanted to complete a 5k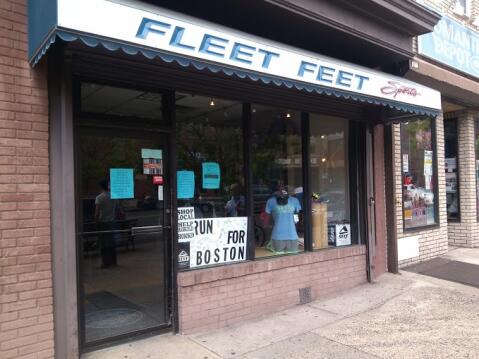 Interested in learning more? Contact us at hobokenfleetfeet@gmail.com or simply show up on Tuesday, May 21st at 7pm ready to MOVE!