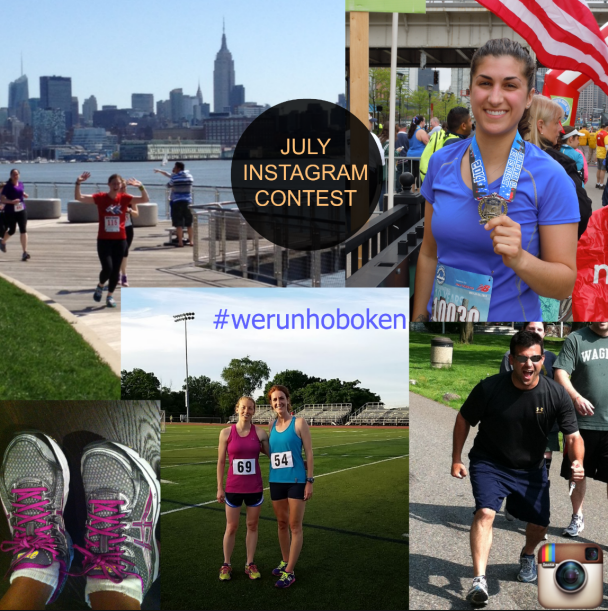 Do you love running? Enjoy Instagram? Then, this contest is just for you. We've lined up some awesome prizes for two lucky winners. Got your attention? Keep reading for the details on how to enter (it's FREE!). 
How it Works: (July 1 - July 31)
1. Follow @FleetFeetHoboken on Instagram
2. July is a popular month for racing. Share a photo from your race and use the hashtag #WeRunHoboken and tag @FleetFeetHoboken. Please submit photos of:
     A. A picture of you running a race
     B. A picture of your race day outfit
     C. A picture of the shoes you are wearing on race day
Note: You may submit one photo / day. 
Prizes:
A lucky winner will win a Runner's Prize Pack which includes a running shirt and a whole bunch of other goodies. Winner will be announced on 7/31/14 around 1pm EST.
Rules:
No purchase necessary to enter or to win. The contest is open from 7/1/14 at 5am EST through 7/31/14 at 7pm EST. You must be 18 or older to enter and have the Instagram application downloaded on your mobile smart device / tablet and an Instagram account as of date of entry. The winner will be announced on Fleet Feet Hoboken's Instagram account on 7/31/14. Participants may enter one time per day. Winner must stop by Fleet Feet Hoboken at 604 Washington Street to pick up their prize. *Entries must be the original work of entrant*