Come by Fleet Feet Hoboken on Saturday, 3/26/16, for a chance to "Hunt to Save." 30 Easter Eggs will be hidden throughout the store. Each egg contains a discount ranging from 5-40% OFF your entire purchase. Find one egg and receive the discount in that egg. Doors open at 10am - don't wait!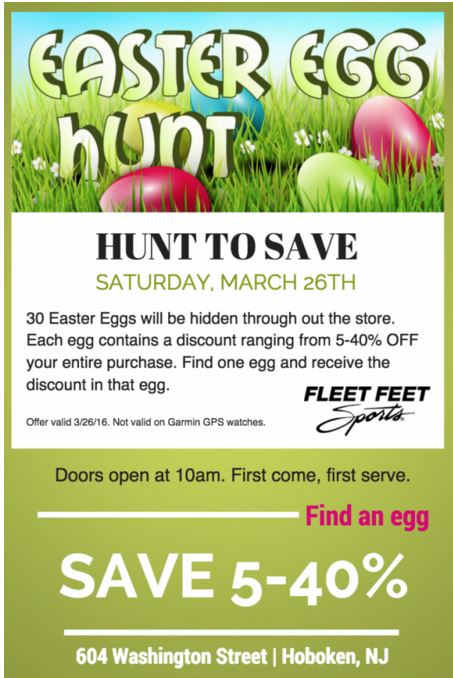 Offer valid on 3/26/16 only. Eggs are available on a first come, first find basis. Offer not valid on any Garmin GPS watches.
One egg per person - you cannot find an egg, put it back and find a second egg. 
HAPPY HUNTING!