With the Super Bowl taking place down the street from us in New Jersey, we wanted to get in on the fun. We are hosting our very own Super Bowl Box Pool at Fleet Feet. The best part? It's FREE to enter! All you have to do is stop by Fleet Feet and select your box by filling in your name and email.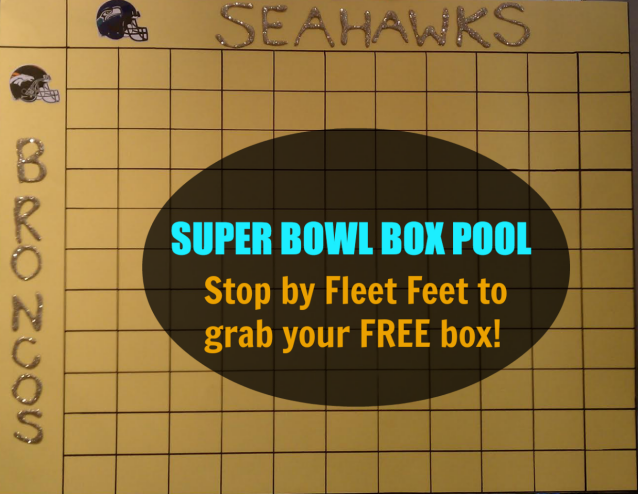 How does it work? There are a total of 100 boxes available. Each box will be associated with 2 numbers, both ranging from 0 to 9. One number corresponds to the Seahawks point total, and the other number corresponds to the Broncos point total. At the end of each quarter, the box that contains the 2nd digit of EACH team's score wins the prize!
(If a team's score at the end of a quarter is between 0 and 9, then that number will be the winning number for that team). For example, if the Seahawks are winning 17-14 at the half, box 7-Seahawks and 4-Broncos will win. And if the Seahawks are up 10 – 3 after 1 quarter, box 0 – Seahwaks and 3 – Broncos wins.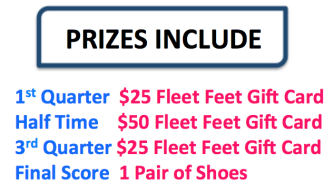 Official numbers will be announced via email, our website and social media on Saturday, 2/1/14. 
Come by the store today and reserve your box!