How can you stay healthy and active during the holiday season? Certified Holistic Health Coach, Lynda Layng, will share her favorite tips along with the best foods that boost your immune system during this busy time of year. Please join us for this FREE event tomorrow from 6:45 - 7:15pm, followed by a FUN RUN.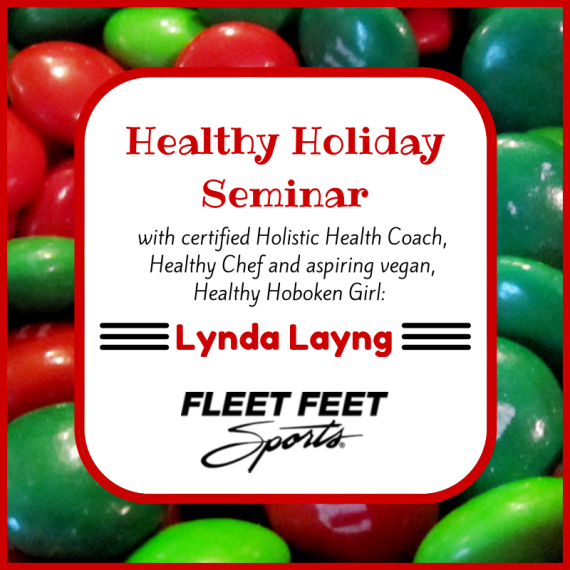 All attendees will receive a healthy treat from Lynda!
Schedule for the evening: 
6:45pm - 7:15pm: Healthy Holiday Seminar
7:15pm: 3 or 6 mile Fun Run (optional) 
You may attend just the seminar, just the fun run - or both!