Join us on Wednesday, 10/29/14, any time from 6pm to 8pm for our Halloween Happy Hour sponsored by Nuun. Now's your chance to sample 7+ different Nuun flavors and find your favorite! There will also be a spooky sale on Nuun, so be sure to stop by 604 Washington Street.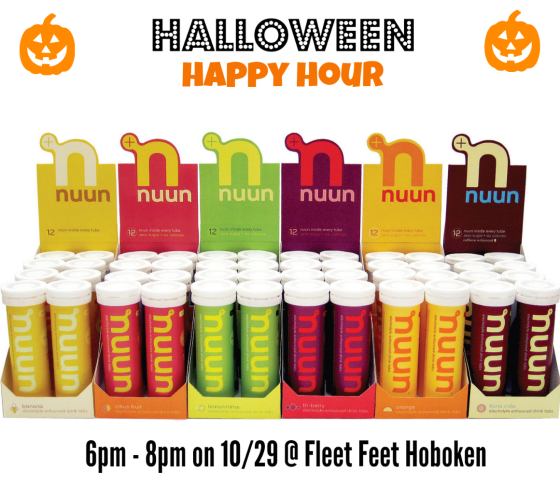 We are running our usual group run, 3.3 or 6.7 mile options, around Hoboken. Run starts at 7pm from the store on Wednesday, 10/29/14. Before and after the run, there will be water and Nuun available for runners.
In honor of Halloween, wear your orange and black! 
Run starts at

7pm

 from the store, 604 Washington Street. 
Estimated paces will range between 8:30 minute miles and 12 minute miles. 
RSVP today!