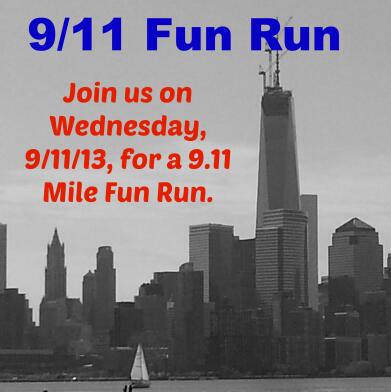 In honor of September 11th, we are running a 9.11 mile fun run around Hoboken and up into Weehawken. Run starts at 6:30pm from the store on Wednesday, 9/11/13.
Wear your red, white and blue! 
A map of the route can be found here.
Run starts at

6:30pm

 from the store, 604 Washington Street. 
Estimated paces will range between 8:30minute miles and 11minute miles. 
RSVP today!