Join us on Wednesday, July 8th at 7PM for our Birthday Popsicle Run! It's hard to believe that twelve years have passed since we first opened our doors at 604 Washington Street. To celebrate, we are giving out complimentary ice pops to everyone who attends our group run and the chance to win some great prizes!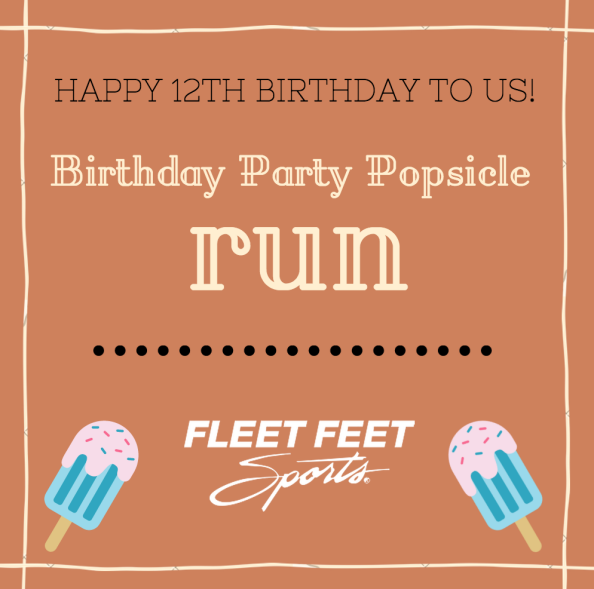 Schedule for the evening: 
7PM: Group run around Hoboken for 3 to 7 miles (your choice), followed by ice pops and raffles. The entire store will be 12% OFF! 
Raffle prizes include:
Runner's prize packages full of running goodies
Please RVSP today so we can be sure we have enough popsicles!