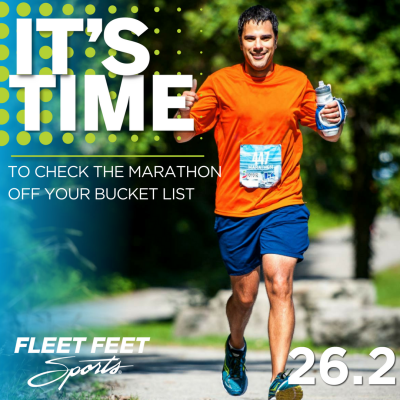 The cost of this 17 week program is $140 (not including race registration or hotel accommodations) and will meet on Tuesdays at 6:00 pm and Saturdays at 7:00 am.
The registration Includes:
2 weekly coached sessions
Comprehensive full marathon training plan
Weekly newsletters offering tips and tricks to help you go the distance
Monthly clinics on topics specific for distance runners (running nutrition, general nutrition, hydration, injury prevention and recovery, etc.)
Closed Facebook page offering access to coaches and each other for support.
Free MilestonePod ($30 value) This simple shoe-worn device gives you: a smart shoe odometer; gait and performance metrics; and a convenient GPS back-up.
Technical Training Shirt
See goal race details below.
Program Start:
November 21st, 2017
Program Schedule:
Tuesdays at 6 pm and Saturdays at 7 am
Goal Race:
Tobacco Road Marathon
Program Fee:
$140 (excluding race fee and travel expenses)
Description:
Informational Meeting: Thursday, November 16th at 6 pm