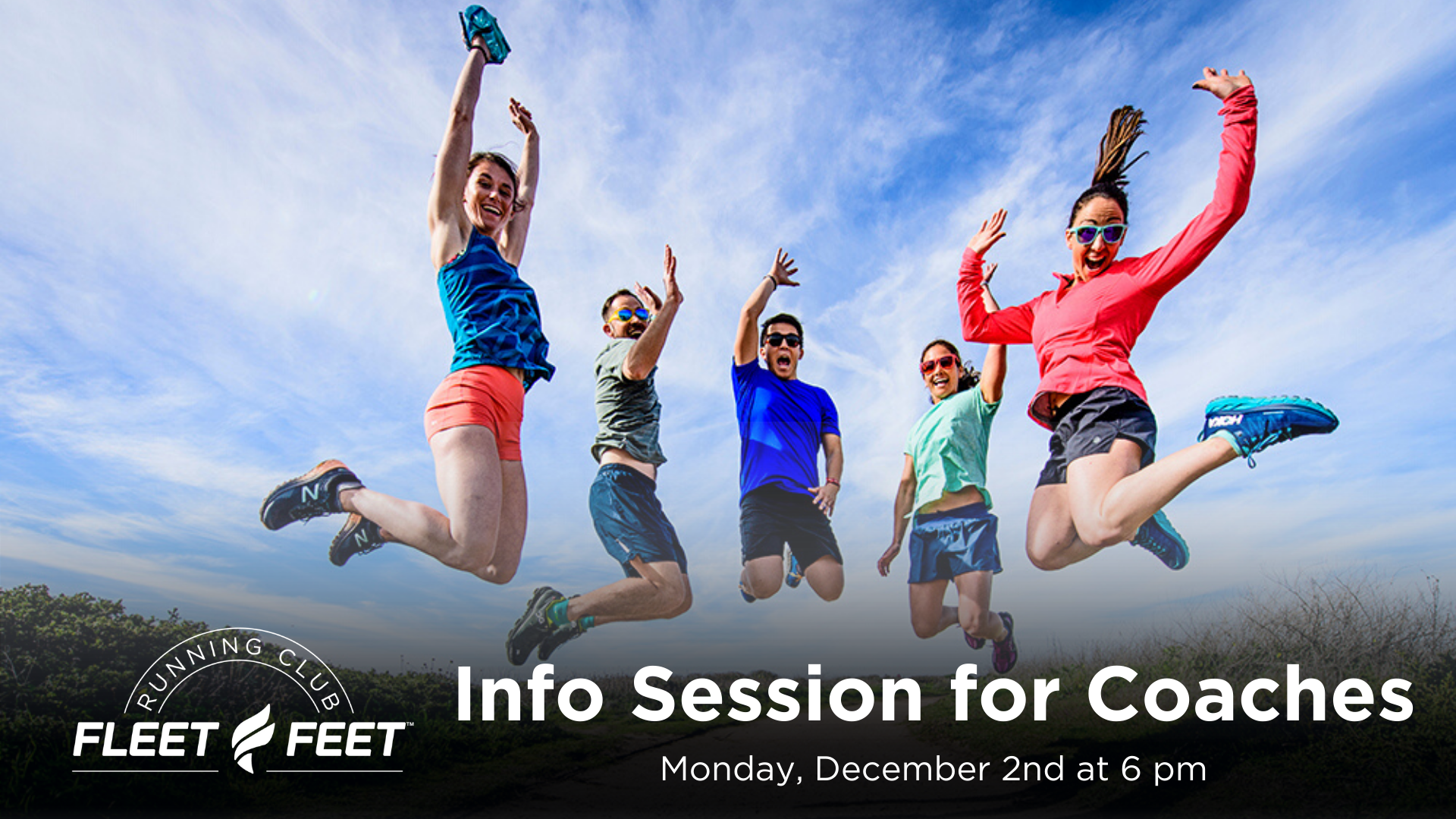 Do you have a passion for running? Do you enjoy helping others reach their goals?
Fleet Feet Hickory needs YOU!
We are searching for an energetic group of runners who want to help cultivate our running community.
Fleet Feet Running Club's mission is to foster a lifetime passion for running by providing each willing person with the inspiration, motivation, and know-how to run at every level, on every surface, and at every distance.
For us, running is sweaty, soothing, gritty, messy, healthy, uplifting, challenging, and rewarding (and that's just on one run). When done in the company of others? Running is hilarious, motivating, memorable, and just fun. No matter where participants are on their running journey, we have a program and a group that will run with them.
Our coaches are the glue that hold Fleet Feet Running Club together. Training Program participants look to our coaches for guidance, support, and motivation.
In this info session you will learn:
How to coach Fleet Feet Training Participants
Benefits of coaching (i.e. store discount, free race entry, swag)
Training schedule for 2020
Training techniques
Expectations of coaching
We need experienced runners in all distances (5k to marathon), surfaces (road & trail), and paces. There is no pace requirement, just an eagerness to help others.
Monday, December 2nd | 6 pm | Fleet Feet Hickory
Please RSVP below. Light refreshments will be provided.