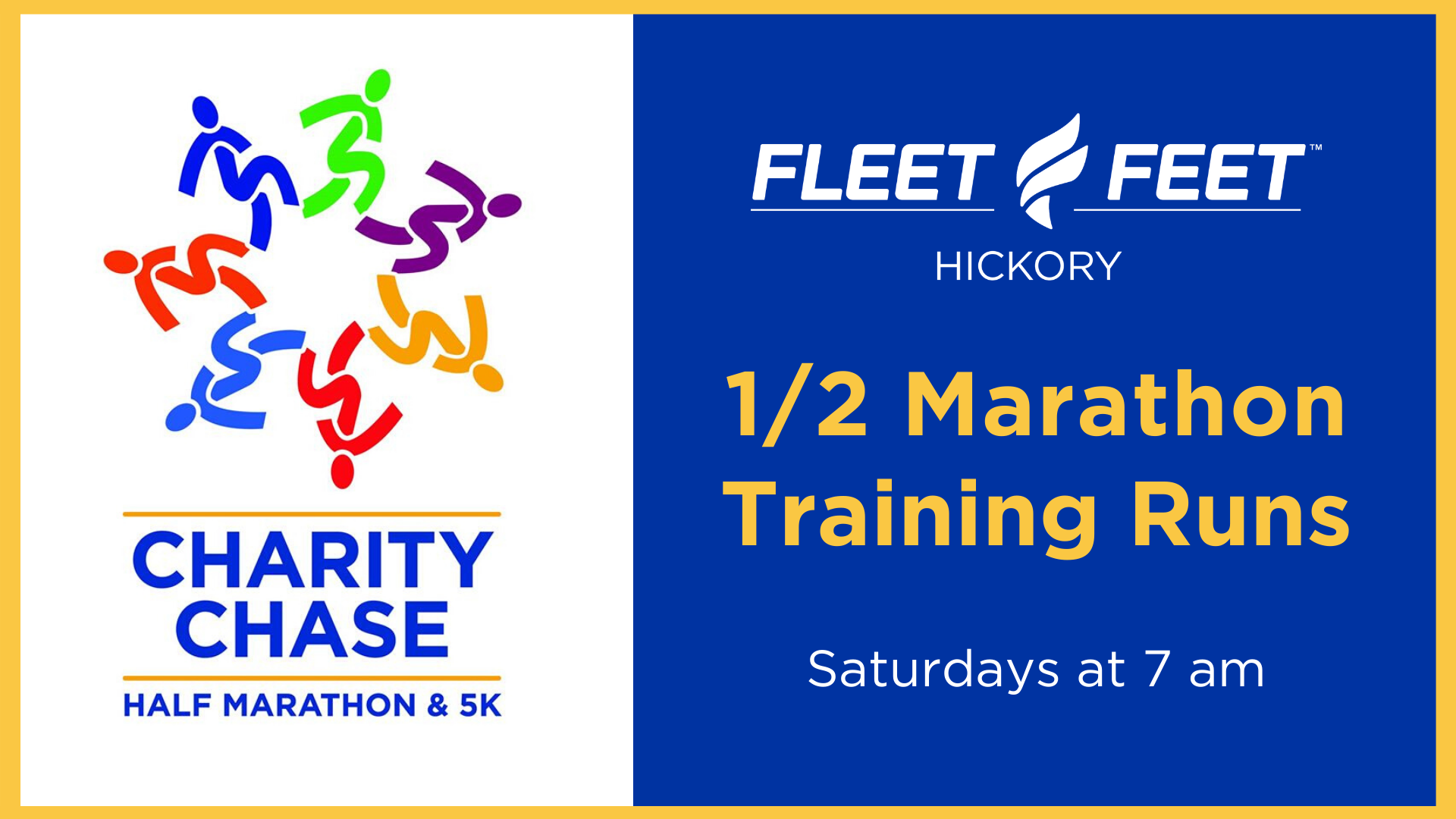 Need some motivation to keep your Charity Chase 1/2 Marathon training on track? We've got your back!
This year, we're offering FREE group runs every Saturday leading up to Charity Chase. This is a great chance to get out with a group for your long runs and preview the Charity Chase course at the same time. We'll provide a water stop and route information each Saturday starting from the parking lot next to Lowes Foods City Park in Downtown Hickory. Be sure to check back here and on our Facebook page for updated information each week.
Run Schedule: (click on the mileage for course map)
Charity Chase Training Runs More Info »
Program Start: February 15, 2020
Program Schedule: Saturday at 7 am
Program Fee: FREE
Description: Join our FREE group training runs each Saturday leading up to the Charity Chase 1/2 Marathon.