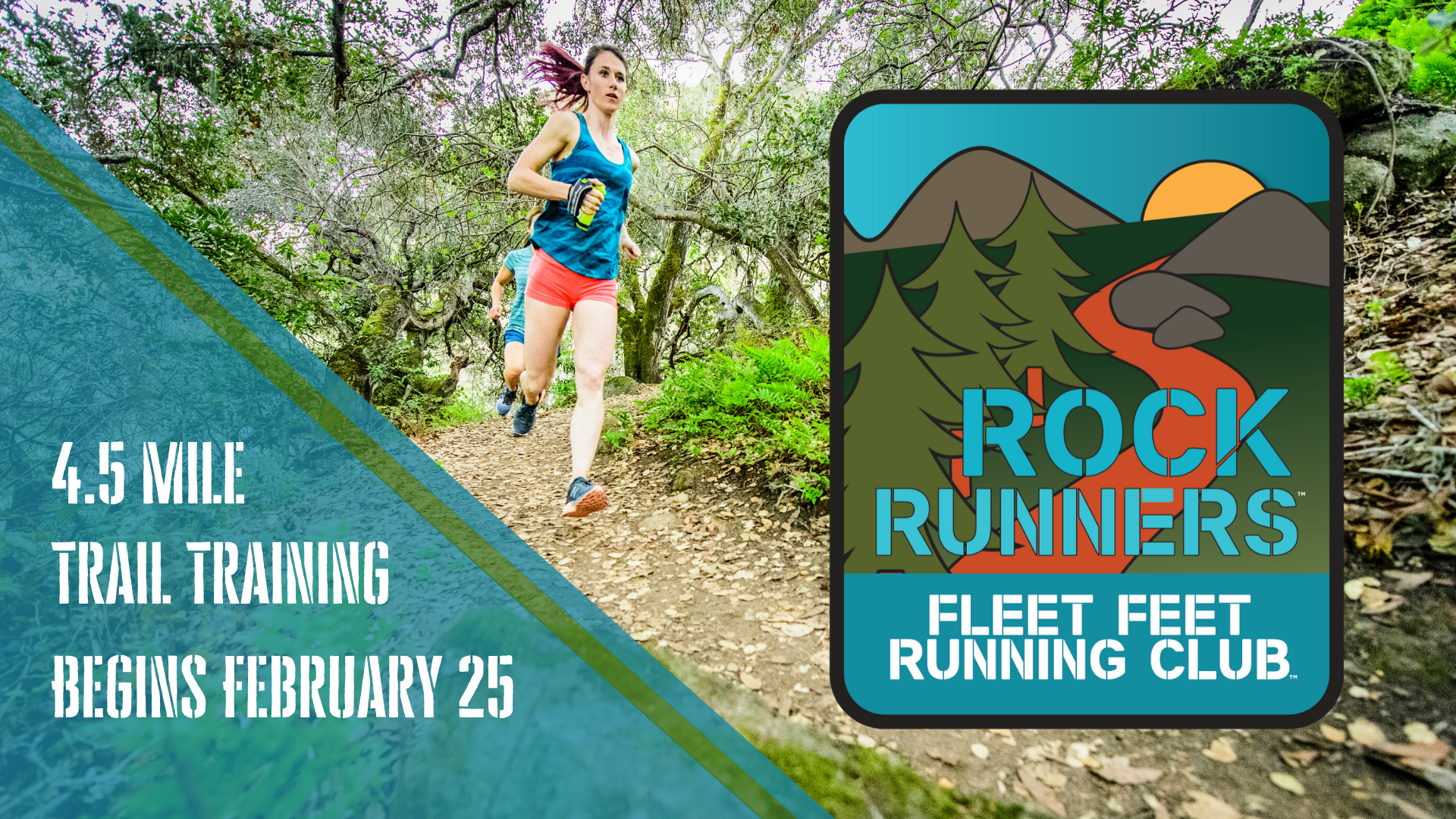 Are you ready to get off the road and hit the trails? Join our first Rock Runners Training Program of the year. This is a beginner trail program geared to prepare you for RockyFest on April 18th.
What is included in the Rock Runners Training Group?
8 weeks of training
2 weekly coached sessions with experienced coaches (Tuesdays at 6 pm and Saturdays at 9 am)
Comprehensive training schedule
Exclusive Fleet Feet Hickory discounts for the duration of the training group.
Technical T-Shirt
*Training Group cost is $85. This excludes race registration fee.
Our next group kicks-off February 25th, 2020 and is training for the RockyFest 4.5 Miler.
Info Meeting: Monday, February 17th at 6 pm
Program Start: Tuesday, February 25th at 6 pm
Program Schedule: Tuesdays at 6 pm and Saturdays at 9 am
Program Fee: $85
Description: Trail Clinic: Monday, February 10th at 6 pm Info Meeting: Monday, February 17th at 6 pm