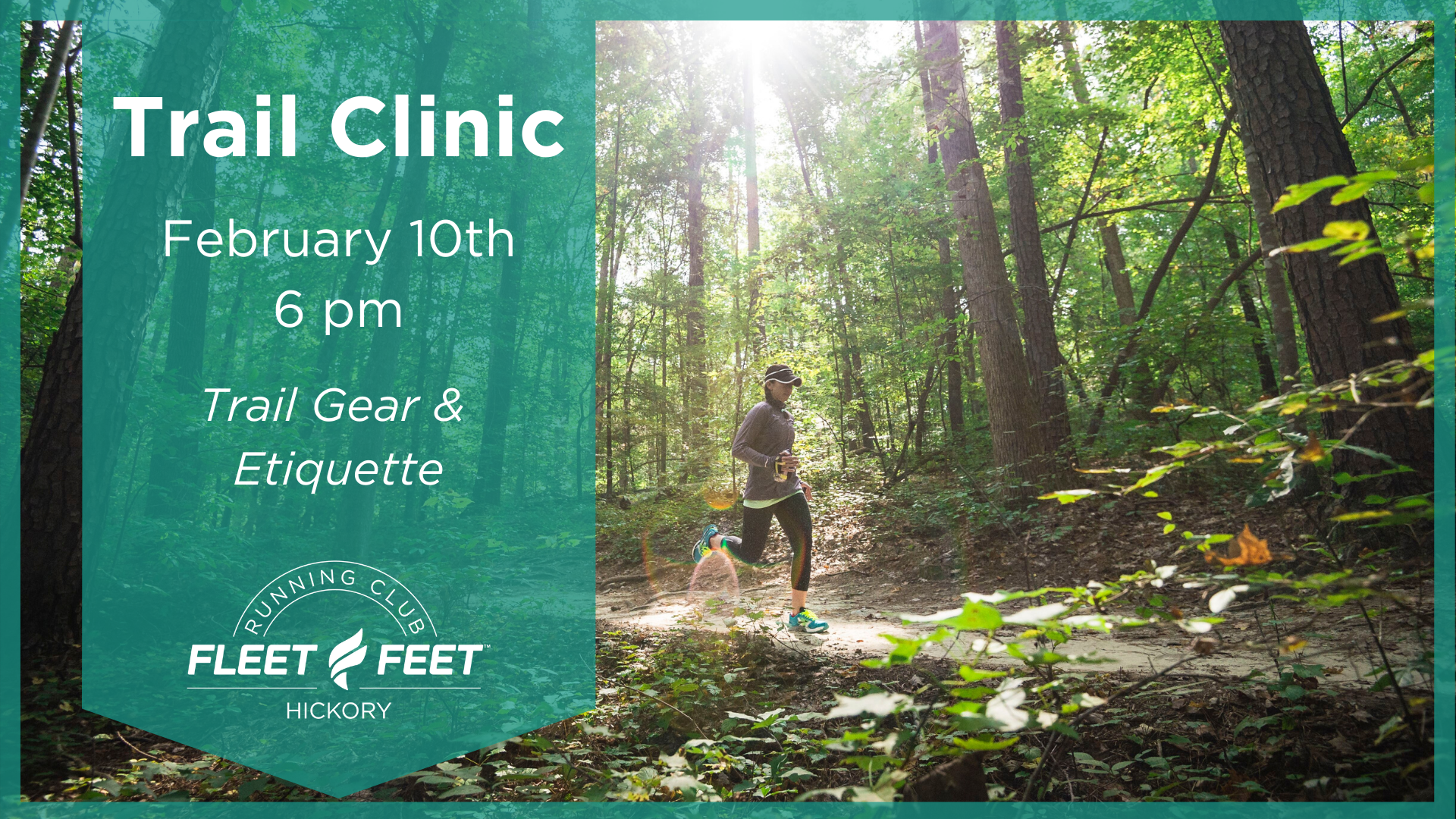 As an intro to our upcoming Trail Training Program, we wanted to present a little education clinic about what to expect on the trail.
We'll be covering several subjects related to trail running, such as gear, safety, and etiquette. Please feel free to come prepared with any questions or concerns you may have.
There will not be a run with this clinic. Come prepared to learn!
Monday, February 10th | 6 pm | Fleet Feet Hickory
RSVP below.