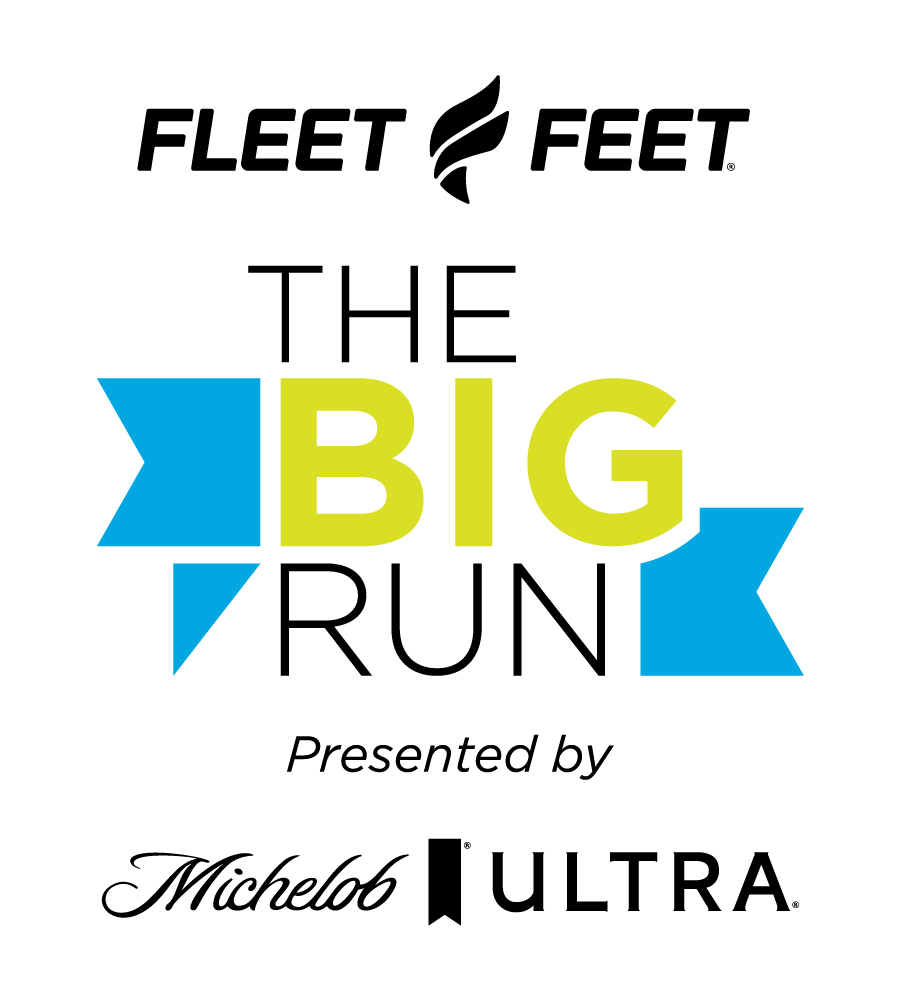 On June 7th, let's inspire the runner in everyone.
Each year, Fleet Feet hosts The Big Run®, our annual nationwide 5k event on Global Running Day. This year we have partnered with Michelob Ultra to help us celebrate our local communities by bringing tens of thousands of runners together to cross a finish line and achieve a goal.
Why? Because RUNNING CHANGES EVERYTHING™.
Stay inspired:
Not sure where to start? Come see us so we can outfit you in the best gear, talk about your goals, and make sure you meet them. We're here to help.
Search #thebigrun on Facebook, Instagram, or Twitter to see how our epic coast-to-coast running community celebrated at The Big Run last year.
About Fleet Feet: Committed to providing expert advice, data-driven insights, head-to-toe product solutions, and robust training programs, each Fleet Feet location serves runners based on the belief that RUNNING CHANGES EVERYTHING™. Learn more at fleetfeet.com.
The Big Run Fun Run is completely FREE at Fleet Feet Hickory! The run begins at 6 pm from Fleet Feet Hickory on Wednesday, June 7th.
FAQ:
Do I have to pay to come to the Big Run?
Nope! This run is completely free!
Will I get a shirt, medal, etc. for this run?
Since this run is free, shirts, medals, etc. will not be provided.
Do I need to register for this run?
Since we are celebrating Global Running Day and hosting some festivities after, we highly encourage you to sign up below so we can have enough stuff for everyone!
What if I can't drink/don't like Michelob Ultra?
No worries! We will have a variety of things for everyone to enjoy!