Thank you to everyone who came out to run with us and supported our team! We raised just shy of $2,000 to help end the fight with cancer!
As Relay for Life celebrates 30 years of fundraising to bring an end to cancer, Fleet Feet Sports wants to bring back the spirit of the very first Relay.
In the mid-1980s, Dr. Gordy Klatt, a Tacoma colorectal surgeon, wanted to enhance the income of his local American Cancer Society office. He decided to personally raise money for the fight by doing something he enjoyed—running marathons.
In May 1985, Dr. Klatt spent a grueling 24 hours circling the track at Baker Stadium at the University of Puget Sound in Tacoma for more than 83 miles. Throughout the night, friends paid $25 to run or walk 30 minutes with him. He raised $27,000 to fight cancer. That first year, nearly 300 of Dr. Klatt's friends, family, and patients watched as he ran and walked the course.
We have signed up to walk, run, and fundraise in the Catawba County Relay for Life on May 29-30. We hope you will consider joining our team, signing up to run, or making a donation in support of our efforts!
WE NEED YOU TO RUN WITH US!!!
Register for one of five race options to bring back the spirit of Relay for Life that Dr. Klatt originally created.
5k - $25 (11 laps)
10k - $35 (22 laps)
Half Marathon - $45 (47 laps)
Marathon - $55 (94 laps)
Ultra - $60 (95+ laps)
The cost of each race includes a custom Fleet Feet Sports Relay For Life t-shirt. All proceeds will go directly to Relay for Life.
Registration is open at Fleet Feet Sports. This will not be a timed event. You are expected to keep up with the number of laps you have completed.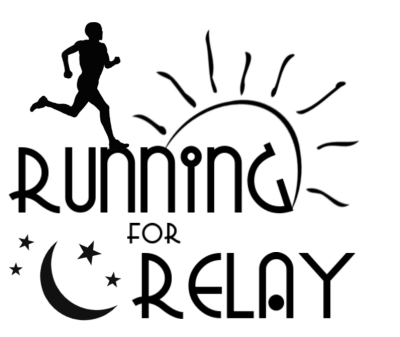 What Time Does It Start?
In an attempt to have someone from our team on the track at all times, we are encouraging each "race" participant to sign up for a time to complete their designated distance. Eight individual slots will be open for the hours of 5 pm, 6 pm, 7 pm, and 8 pm for the 5k and 10k distances. Half Marathon, Marathon, and Ultra participants may begin their distance at any time. 
We will have NO runners on the track at 9 pm for the Luminaria Ceremony so we can remember people we have lost to cancer, honor people who have fought cancer in the past, and support those whose fight continues. Candles are lit inside of personalized bags and are placed around the Relay track as glowing tributes to those who have been affected by cancer. (Luminarias may be purchased 
here
.)
After the Luminaria Ceremony, participants are free to run or walk at any time throughout the night/morning.
Other Ways to Help
We will be collecting donations at each Pub Run event from February through May.
A donation jar will be located at the Fleet Feet Sports counter.
You can click here and donate or join our team online.