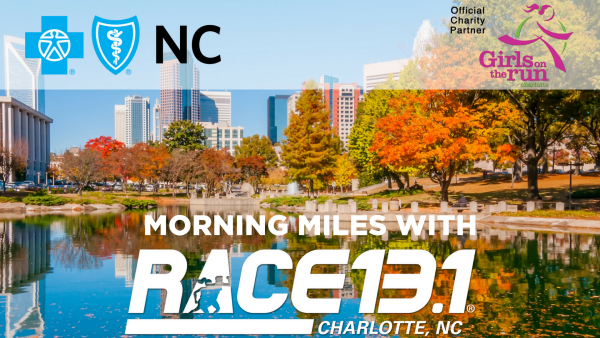 Who's ready to run?! 

The Blue Cross and Blue Shield of North Carolina Race 13.1 Charlotte, NC Half Marathon and 8k will take place on Sunday, September 24, 2017 and Fleet Feet Sports wants to help you get ready for it with a Saturday morning run! Race 13.1 Ambassador Tony Mullen will be here to help answer questions and get you excited about this beautiful fall race!

This Saturday morning run will be 4-8 miles (depending on your prefrence) so you can stay on your training schedule. Coffee and a light breakfast will be provided post-run.
Route Options:
Do you have to be registered for the race to enjoy this run? No! But maybe it will give you inspiration for your next race!
For more information on Race 13.1 Charlotte, visit: https://goo.gl/qVLPFi
SATURDAY, AUGUST 26TH - 7 AM
Run begins and ends at Fleet Feet Sports