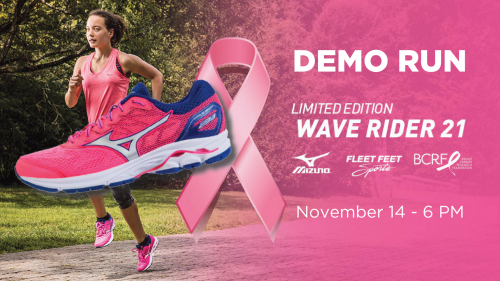 RESCHEDULED FOR NOVEMBER 14TH!
We're celebrating ProjectZero all month long with MIzuno and the all-new Limited Edition Wave Rider 21!
The Wave Rider is the cornerstone running shoe from Mizuno that's once again been transformed. With redesigned Wave technology for softer cushioning and an enhanced responsive feel, the all-new Wave Rider 21 with Mizuno's DynamotionFit features a breakthrough in Dual Zone engineered mesh for breathability, movement and hold when it's needed most.
Don't miss the demo run of the Wave Rider 21 on Tuesday, November 14th with Chase Williams from Mizuno. Run begins at 6 pm, so get to Fleet Feet early to get your size!
Please RSVP with the form below.