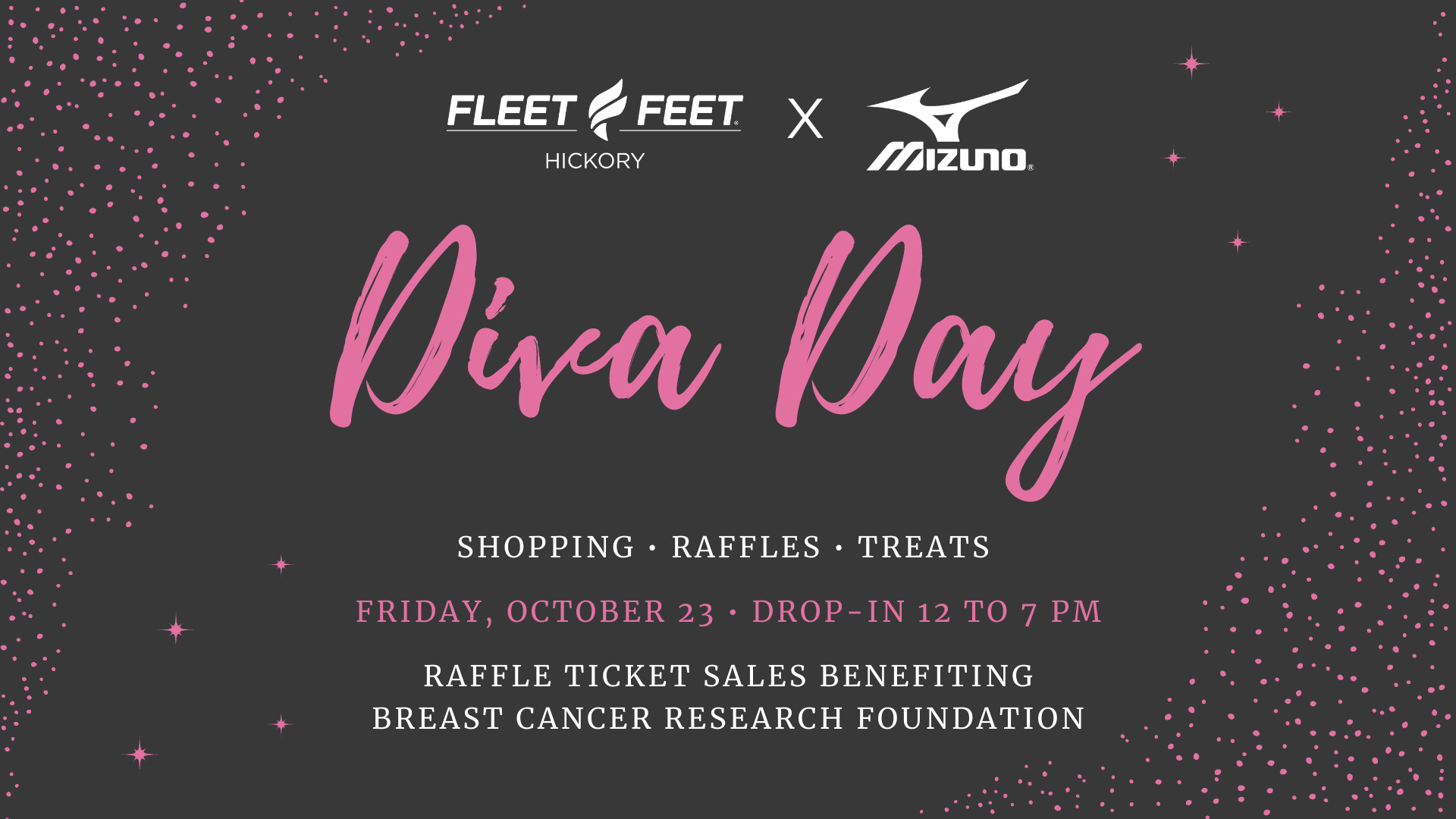 Remember Diva Night? And shopping? And being with friends?
We're bringing back the excitement of going out just because you want to!
In order to spread out the fun and not pack too many people in the store at one time, we're bringing you a Diva Day!
Join us any time on Friday, October 23rd from 12-7 pm and enjoy shopping discounts, raffle prizes, and treat bags.
If you know you would like to be fit for shoes or a bra, we request that you schedule an appointment with one of our outfitters during that time. You can do that by clicking here.
Our women's events have always been about supporting a great cause through the purchase of raffle tickets. In honor of Breast Cancer Awareness Month and projectZero with Mizuno, all money raised from raffle ticket sales will be donated to the Breast Cancer Research Foundation, whose mission is to prevent and cure breast cancer by advancing the world's most promising research.
Admission for Diva Day is $5 and includes 5 raffle tickets. Additional tickets may be purchased for $1 each. We will have lots of raffle prizes from our amazing brands and you get to choose which prizes you want to win!
Since we won't be able to have our wonderful spread of snacks and drinks, every guest will receive a gift bag with tasty treats (including wine)!
Thanks to our amazing brands, the raffle prizes will include:
*projectZero prize pack from Mizuno
*Sports Bra and Running Shoes from New Balance
*Sports Bra and Running Shoes from Brooks
*Running Shoes from Saucony
*Sports Bra from Anita
Keep your eyes open for even more great prizes!
Please RSVP below.
---