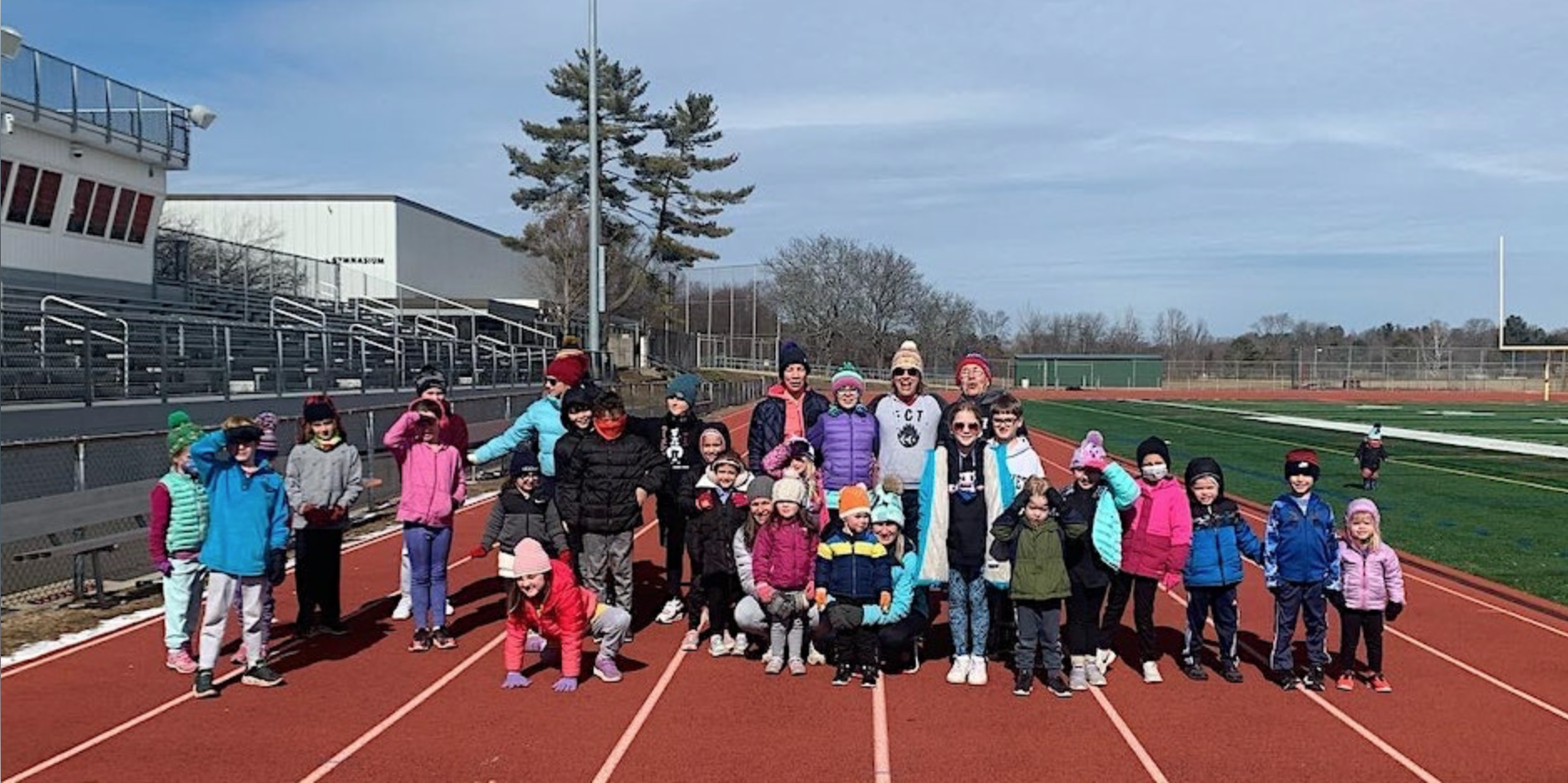 Winter Run Club with
Fitness Class Training
Starts February 26th
Click Here to Sign Up
Join us for a 6 week running program on Sunday's at 3 PM this winter at the Conard High School track!
This club is being run by Fitness Class Training (FCT), a non-profit started by George Udal, a 5th grader at Duffy School. 100% of the net proceeds will go to Dog Star Rescue for their dog for a Veteran program.
The club will run 6 weeks. Kids will be rewarded with a backpack charm chain and charms for every mile they run! Special charms will be given out for every 5th mile, along with a final special charm on the last week for all kids that made it to all 6 weeks of running!
This is a non-competitive program with the goals being to get kids outside and moving while raising money for a very special Veterans program. The fee also includes a one of a kind Fitness Class Training t-shirt!
With our permit from the town of West Hartford, we will not be able to make up missed classes due to bad weather, but we can use the back parking lot by the Conard HS fields to run if the track has snow. And snow just means snowballs to throw at Coach Nerd (you will meet him week one if you haven't yet)!
FCT also likes to throw in some fitness obstacles that kids can do to earn extra charms, so you may also get to lift some dumbbells or drag a sled this winter!
Winter Run Club with Fitness Class Training
Program Start: February 26th at 3pm
Program Schedule: 6 Practices
Program Fee: $50
Description: 6-week running program for kids hosted by our friends at Fitness Class Training. Meet at 3pm at Conard High School Track. If you love Zoomerangs, you'll love Winter Run Club too!! Your kiddo will get a backpack charm chain and be rewarded with a charm every 5th mile they run as well as a super cool FCT t-shirt.