We're Back!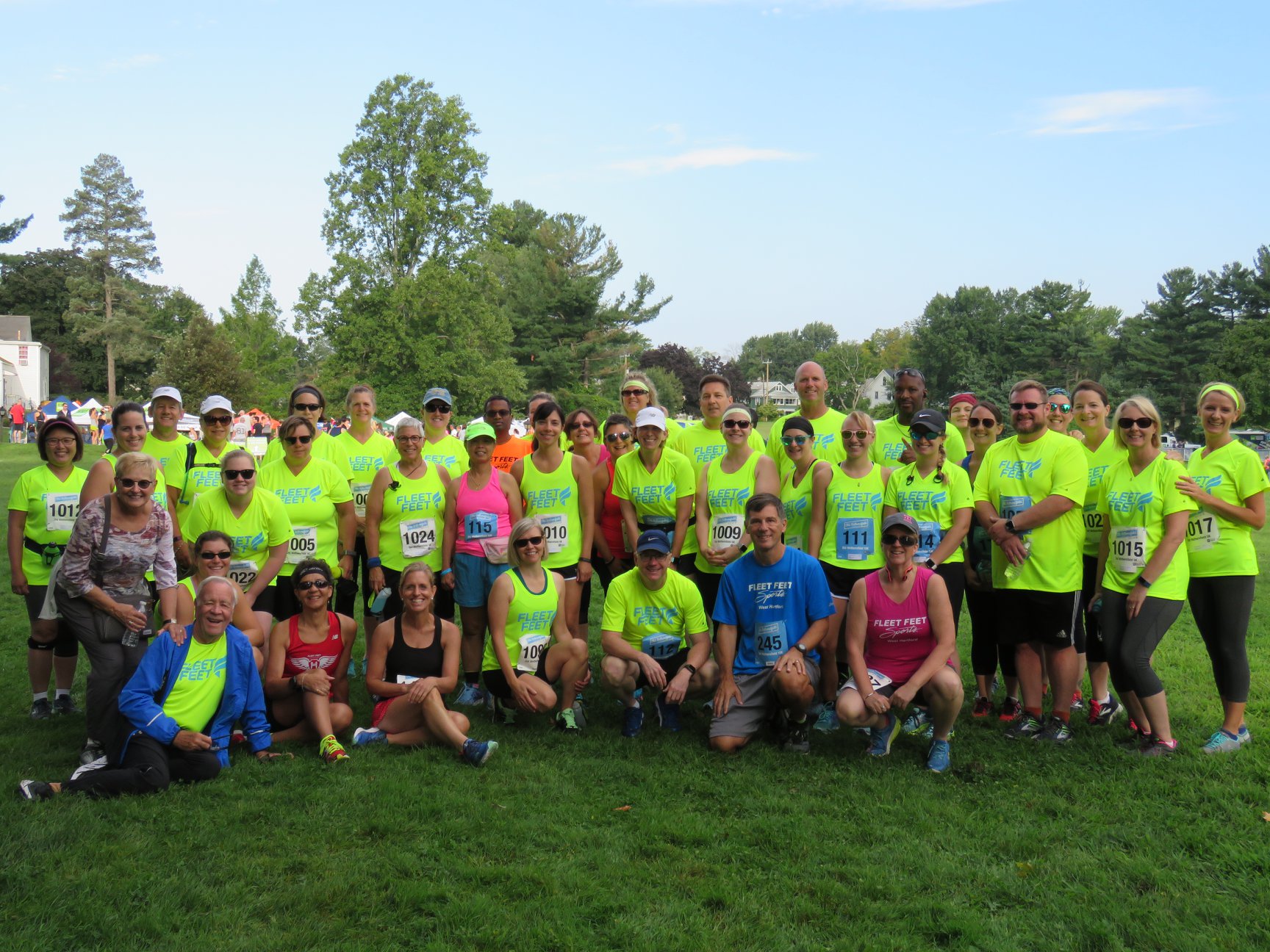 We are excited to bring a small sense of normalcy to our running routine by bringing back our Mid-Distance Training Program in a socially-responsible way. While our Saturday "group" runs will be set-up differently to allow for social distancing, the best features of the program – from caring, motivating coaches to team camaraderie, in-store discounts and a great t-shirt – are still there!
Why 4.748-miles? That's the official distance of the Manchester Road Race! With MRR's virtual option and our in-person un-virtual race, you can run "Manchester in West Hartford" and keep this wonderful race tradition alive.
This program will be limited to 50 registrants that will be split into smaller pods of up to 4 people (you may request to be in a pod with your friends/family). Each pod will be assigned their own outdoor warm-up space and a start time that will be staggered by one-minute from other pods (e.g. Pod 1 starts at 8:30am, Pod 2 at 8:31am, Pod 3 at 8:32am, etc).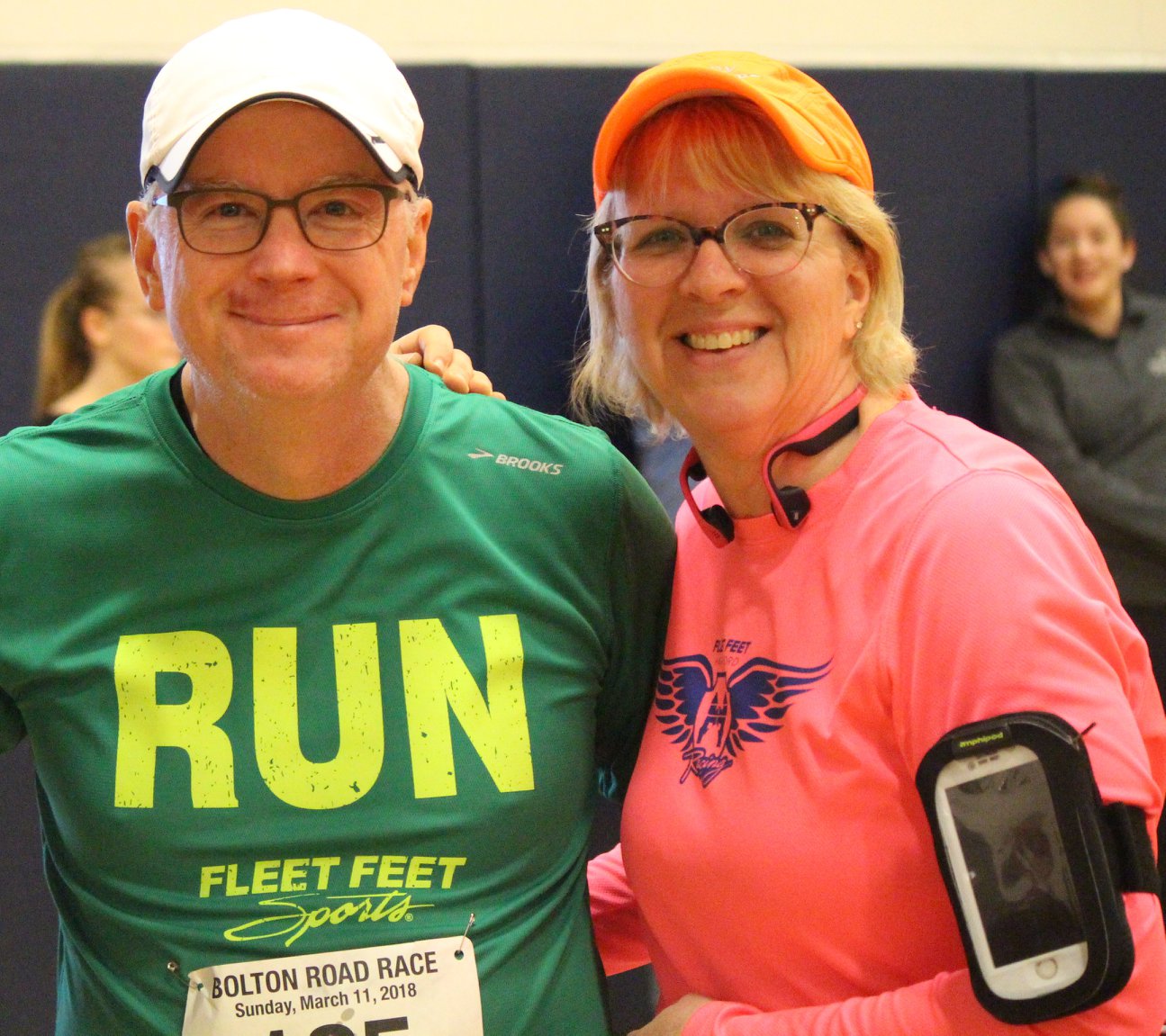 There will be a coach at the start/finish, as well as coaches stationed along the route that will check-in and run with each pod for a portion of the run so you'll never be far from a coach. It's our goal to provide even more access to all the coaches than in the past!
It is highly recommended that you run with your phone in case of emergency, but also to take a picture of the running route as we won't be providing individual copies of the route to be safe & green! The route will also be sent to everyone on Friday so you can print out your own copy if you desire.
Before our first session, you will receive an email with your Pod assignment and be invited to a Zoom Run Happy Hour on Thursday, September 17 to introduce you to the coaches, share lots more detail about the program and answer your questions/concerns.
All runners will be required to wear a mask before and after the run, as well as when passing other people during the run. Masks may be removed while running as long as you remain 10' apart from others or are with family/friends that you are comfortable being around unmasked.
There will be no community water so participants should bring their own hydration/fuel – and (this is a big one), the bathrooms in the store will be for emergency use only.
START DATE: Saturday, September 19 at 8:30 am. Meet in the parking lot BEHIND Fleet Feet.
PROGRAM: 10-week program (10th week is our graduation race). Formal group sessions every Saturday morning – meets at the store.
GRADUATION RACE: The program will culminate with our own intimate, but in-person race day on Sunday, November 22. We will run a 4.748-mile route that starts and finishes at the store. There is no extra charge to participate in this race – though, if you want to co-participate in the virtual Manchester Road Race, there is a $20 fee payable to the MRR.
EXPERIENCE LEVEL: You should be able to run/walk 3-miles before the first practice.
PROGRAM COST: The cost of the program is $99. Price increases to $110 on September 19th.
PROGRAM BENEFITS: Program includes a proven training plan led by certified coaches who will inspire, motivate and share their knowledge, a technical t-shirt, in-store discount card, weekly emails, occasional Zoom Run Happy Hours featuring experts on nutrition, injuries and running in general, a private Facebook group, a graduation race and a posse of new friends to train with!
4.748 Training Program More Info »
Program Start: Saturday, September 19 @ 8:30am
Program Schedule: Saturday mornings for 10 weeks
Program Fee: $99.00 (increases to $110 on Sept 19)
Description: Come conquer the Manchester Road Race distance (4.748 miles) and earn your turkey dinner! Program is perfect for those who have recently completed a 5k and are ready for the next step (including dabbling in some speed and hill work!). Join Coach Ron & Mike for a fun 10-week program that will challenge you...but also inspire you to keep running!