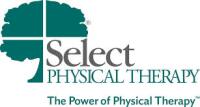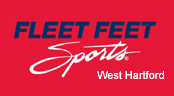 Calling all coaches - current and future! We are excited to announce our inaugural Fleet Feet Sports Coaching Clinic! We have teamed up with Select Physical Therapy, The RunSMART Project, and seminal running coach Jack Daniels to offer you a fantastic opportunity to grow as an athlete and coach!
 This two day clinic will cover:
Coaching principles and techniques
The philosophy and science behind Jack Daniels Running Formula
An introduction to the RunSMART Project and the basics of VDOT Training
What it means to coach for Fleet Feet
Proper nutrition for running
Common running injuries and how to avoid them
CPR Certification (we will offer both full certifications as well as re-certifications)
The cost of the program includes the two day clinic, a copy of Daniels' Running Formula, and CPR Certification. All those attending the clinic will be awarded Fleet Feet Coaching Certification as well as the opportunity to become VDOT Coaching Certified. 
Program Start: January 30th - 10:00am to 6:00pm and January 31st - 9:00am to 5:00pm
Program Fee: $225 (Clinic and FULL CPR Certification) or $195 (Clinic and CPR Re-Certification)