FIT360 CLASS DESCRIPTION: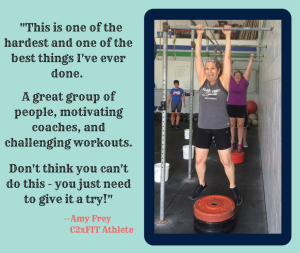 Just because someone can run a marathon doesn't mean they are fit- just ask a runner to touch their toes, squat or catch themselves gracefully as they are falling (hint: do a burpee!). Cadio doesn't cut it – you need to cross train to be truly fit.
Fit360 is program that helps those new to exercise, as well as veterans of sweat, improve their overall fitness and physical health. It is based on the development of ten fundamental areas of fitness: cardiovascular endurance, stamina, strength, flexibility, power, speed, coordination, agility, balance and accuracy.  Master these and you will be fit for life.
Classes are workouts comprised of simple, yet super effective exercises that vary in time and movement utilizing bodyweight and light resistance to improve your foundations of fitness. Are they challenging? You bet!  But classes are also completely doable and utterly rewarding. Chances are good that you'll experience that "runner-high" sensation after most workouts – even the ones that are 5 minutes long!
Each Fit360 class is divided into three parts - agility, strength and conditioning – along with a warm-up, cool-down and instruction on how to do each movement correctly and safely.
During the agility portion you may feel like a kid again as you jump, bop and dance your way through ladder/hurdle drills and jump rope. These exercises will get your heart rate going as well as improve your coordination, balance, accuracy, agility…and mood as we dare you not to laugh while channeling your inner-kid.
For the conditioning portion, we will utilize a variety of modalities including walking fast (sometimes with weights), short runs, rowing and biking. Don't worry if you don't know how to row, we'll teach you. Rowing is quite simple, fun and provides an incredible workout that is gentler on your body than running. We have an endless combination of workouts that vary the duration, intervals and intensity to achieve results while never doing the same workout twice.  Movements during the strength session will include bodyweight and light resistance training utilizing dumbbells, kettlebells and occasionally a barbell. We focus on functional movements that translate directly to activities outside of the gym (i.e. we won't be doing any fancy weightlifting movements).
Each class lasts one hour Sometimes our workouts our done with a partner, other times they are performed solo – but always they are modified to your particular needs so that you don't get hurt. Our goal is to help you achieve your fitness goals whether it be to run a faster race, have the energy to keep up with your kids, carry your groceries into the house (in one trip!) or just be healthier overall so you can enjoy all that life has to offer!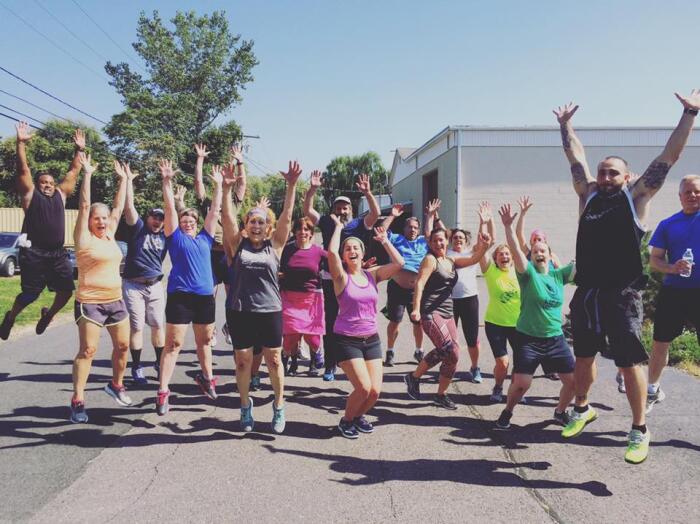 Program Start: Tuesday, June 5, 2018
Program Schedule: Tuesday & Thursday @ 6:30pm (Choose one night/week...or both!)
Program Fee: $115 for an 8-class pack