Support Your Favorite Local Business
**ALL SIZES BACK IN STOCK**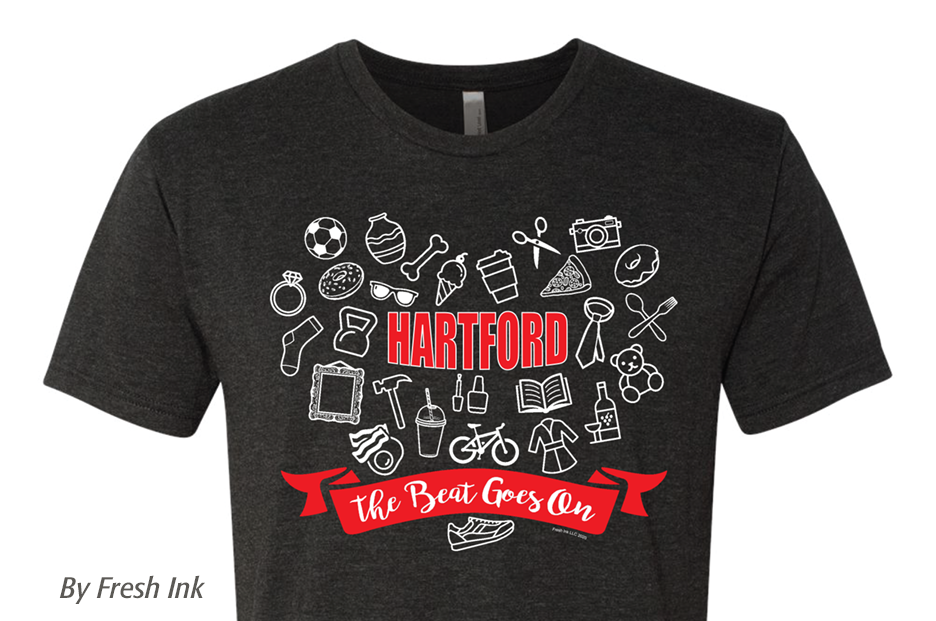 Local small and family-owned businesses are the heartbeat of our community. The restrictions in place during the COVID-19 crisis have severely impacted these business, but our hearts beat on as we try to support our employees and communities as best we can.
You can show your support of your favorite local business by purchasing a "Beat Goes On" shirt for $20 (+ $1.27 sales tax). For each shirt purchased, you can designate a local business who will receive the proceeds from your purchase.
Shirts are short-sleeve and made of a super-soft triblend material. The men's option is a "unisex" fit, while the women's features a tapered fit with shorter sleeves.
You can order your shirt by calling the store (860-233-8077) or via this form (we will then contact you for payment). Shirts are available for contactless curbside pick-up at Fleet Feet from 10am-5pm (11am-5pm on Sunday) or for an additional $5, can be shipped to you.
If your favorite business is not listed, have them reach out to Steph at Fleet Feet so she can add them to the list.