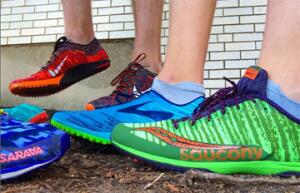 The beauty of running cross country is that you don't need a lot of fancy equipment.  There are no pads, helmets, sticks or balls.  All you really need is a good pair of shoes (and a quality sports bra for the ladies).  And while you can race in your trainers, there is nothing like a pair of XC spikes to make you fast on your feet while you eat up the mud and hills. 
XC Spikes are lightweight like track spikes, but feature a little extra tread to help provide traction through grass and dirt and a bit more cushion especially under the heel to absorb shock and protect the foot from rocks, roots and debris– though they are not nearly as cushioned as a trainer which is why runners save their spikes for race day.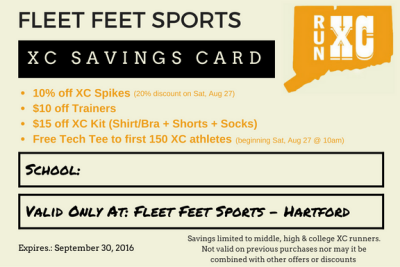 As usual, we've got your feet covered with a great selection of spikes from entry-level to "I'm going to win States" from brands like Brooks, New Balance, Nike and Saucony.  Most feature an aggressive forefoot design to maximize foot propulsion and a snug upper for a no-slip fit the makes the shoe feel one with your foot.  Plus, this year's colors and designs are fantastic! 
Shop with us this XC season and save 10% off in-stock spikes & trainers and $15 off a XC Kit comprised of a shirt (or sports bra), shorts and socks. Save the date and join us on Saturday, August 27 for our Spikeapaloza Gear-Up Party from 10am-5:30pm. We'll double your savings on spikes (that's 20% off!), be offering a 3-pack of technical socks for just $10...plus the first 150 kids to purchase spikes or shoes will receive our limited-edition XC Season tee for FREE!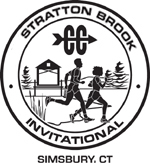 Not on a XC team this year (maybe because you graduated high school 10+ years ago)?  Join us at Stratton Brook State Park in Simsbury for a fun 5k in the woods on Saturday, September 17 at 8:30am. The run/walk kicks off the famed Stratton Brook XC Invitational where some of the fastest high school runners in CT will face off.  Cost is just $15 with ALL proceeds being donated to the Simsbury HS XC Team. Saucony swag for all finishers.  Click here to register.