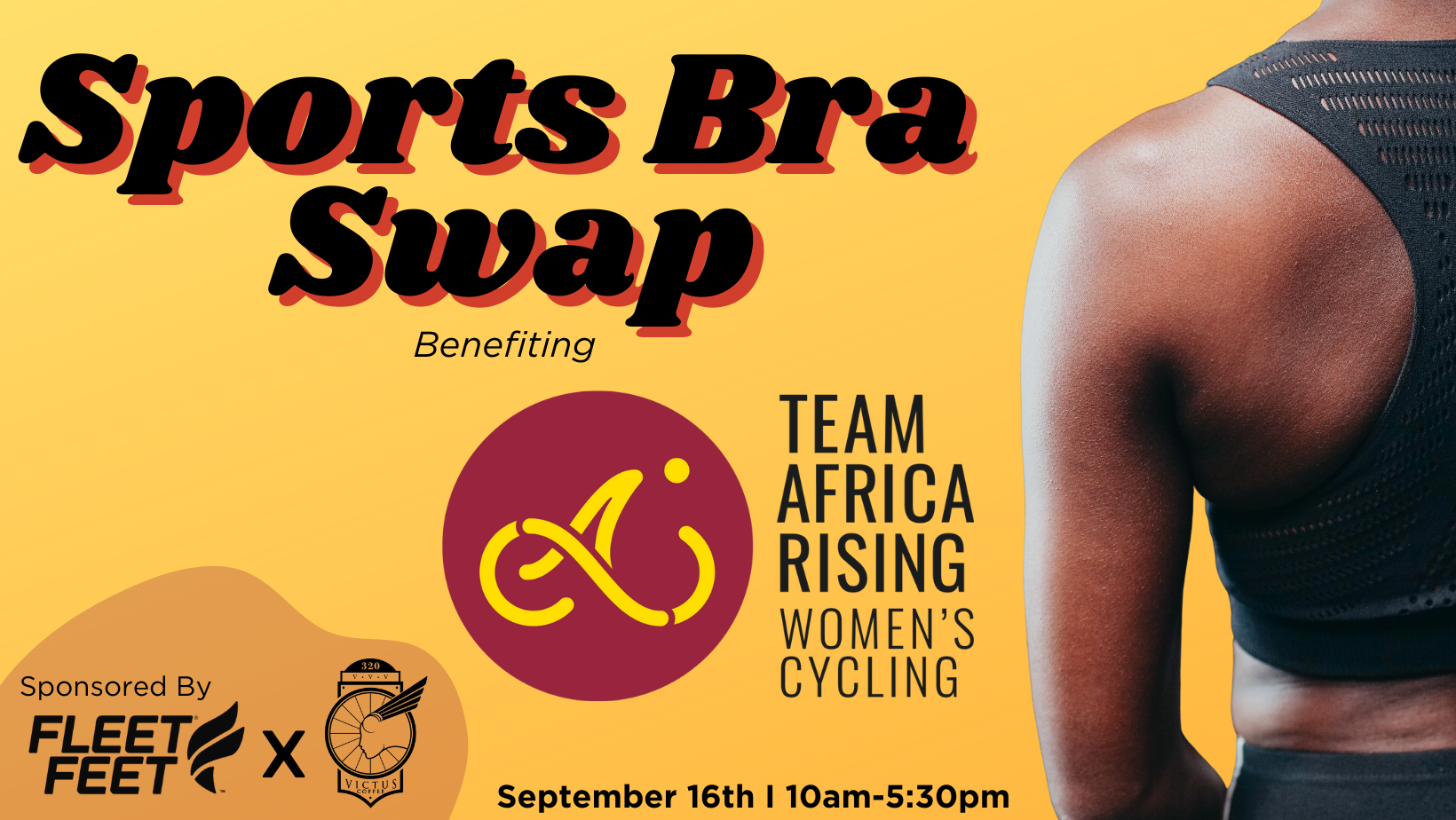 Since 2007, Team Africa Rising, formerly known as Team Rwanda Cycling, has supported the development of cycling across the African continent and helped dozens of riders achieve their dream of riding at the professional level. In 2025, Africa will host the UCI Road Cycling World Championships for the first time. Team Africa Rising is working with multiple countries on their preparation.
And we want to Support them in the best way we can!
We all have some sports bras that didn't quite work out for us or looked really cute on the hanger but not so much on the run kicking around at the bottom of our sports bra drawer. Well, we have a great idea for what you can do with those!On September 16th, trade in a GENTLY USED or NEW sports bra at Fleet Feet in West Hartford. That bra will be sent to Team Africa Rising to help make sure their female athletes have all the proper gear they need to compete.
For your generosity, you'll receive 20% off a new sports bra, a free gift from Brooks (while supplies last) and a code for a free 12oz drip coffee OR a 20oz cold brew (limit one per person) to use through the Joe mobile app good at their location at 58 Lasalle Rd.
No bra to trade in? No Problem. A $10 donation toward our Team Africa Rising fund will get you all the same perks.
So get ready to gear up and we'll see you on the 16th!!