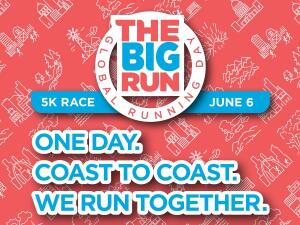 Once again we'll be celebrating Global Running Day with a fun family-friendly 5k at beautiful AuerFarm in Bloomfield.  
In addition to the 5k run/walk through some of the farm's 120 gorgeous acres, there will be music, food, medals, shirts and awesome prizes like Brooks shoes and treats from the farm. Results from our race will be posted on Fleet Feet's national results page so you can race your brother in Chicago, sister in St. Louis or your college buddy in Sacramento. You will also be eligible for prize money for nationwide winners (last year we had two $100 age-group winners and one $500 winner for finishing in the middle of the pack!):
FASTEST MALE AND FEMALE: The fastest female and male in the land will each receive $500.

FASTEST AGE GROUPER, MALE AND FEMALE: The fastest male and female in the below age groups will each receive $100:
14 and under
15-19
20-29
30-39
40-49
50-59
60-69
70+ 
ALL proceeds from the race will be donated to AuerFarm to help keep this working farm a wonderful community resource open to all!
Click here to register or here to read more about this unique nationwide 5k!