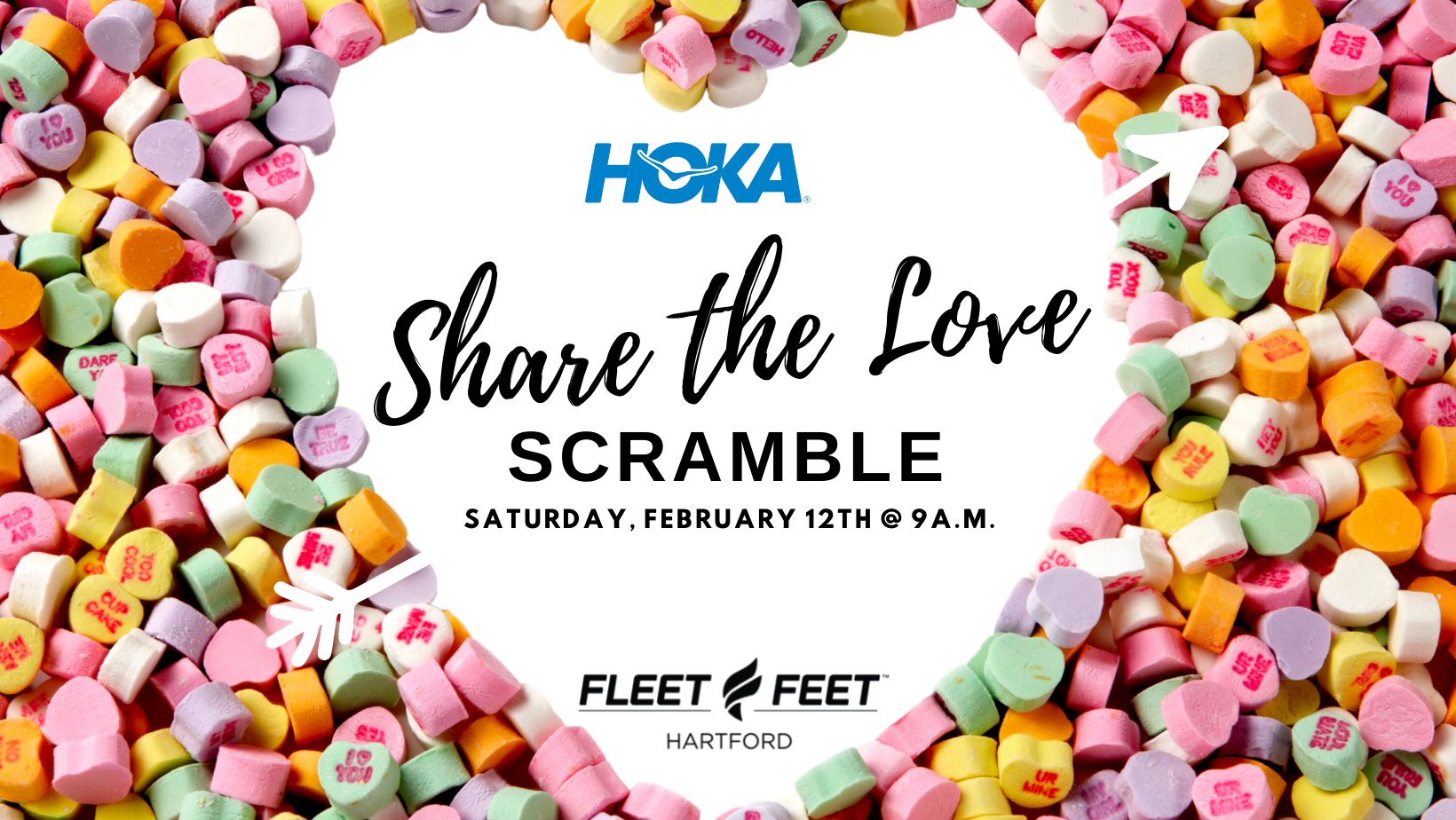 Valentine's Day is all about showing some love to the people you care about. What better way todo that than to join in this free FUN run with Fleet Feet & HOKA!
Teams of two will run together to 9 different locations to pick-up a card with a letter on it. Distance will be ~3 miles in total (teams with young kids will be offered a short-cut if desired).
Once you return back to Fleet Feet, you will need to unscramble the letters to form a phrase. The fastest team to correctly solve the puzzle automatically earn a prize from HOKA (one prize for each teammate) – and every one else who correctly solves the puzzle will earn a raffle ticket for their chance for a fabulous prize from HOKA.
You are encouraged to bring a friend or family member who has never been to a Fleet Feet Run Run before to be your teammate. If you do, you will be entered to win a special prize from HOKA – and your friend will get a fun Valentine's themed gift to show how much we love having them join our fun!
To register your team for this FREE event, click
HERE
!