"To keep runners running, it's not enough to get them in the right shoe; we need to help them build better running bodies."
-Spencer White, head of the Saucony Human Performance & Innovation Lab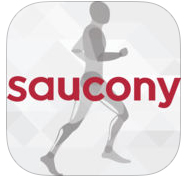 Unless you are a professional runner, chances are low that you will ever get an invite to Saucony's state-of-the-art Human Performance Lab, but thanks to a cool new app developed by Spencer and Jay Dicharry, a physical therapist and author of Anatomy for Runners, we are bringing the Stride Lab experience to you!  
While there are tons of apps available to help you track the quantity of your run, Saucony's Stride Lab app is the first interactive tool that puts the power of a cutting-edge biomechanics lab in the palm of your hand. The app guides you through a multi-step personal evaluation of your stance, mobility, stability and stride and uses those results to deliver a customized plan of runner-specific exercises and dynamic drills that will improve the quality of your run.
This Saturday at Noon (January 14), experts from Saucony will be available to personally guide you through the 7-point assessment that can be uploaded to the app via an iPhone. Then, three days per week, the app will act as your personal coach to give you a customized plan of exercises and drills to address your unique weaknesses – and show you exactly what those exercises look like with videos and pictures.
The clinic is free and open to everyone (kids, adults, beginners, experienced runners). If you like to have the customized plan of exercises and drills, you must have an iPhone or iPad (Saucony is working on an Android-version).