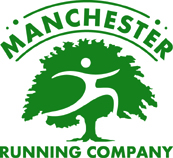 We are joining forces with our friends at the Manchester Running Company to create a more robust presence on the USATF-CT Road Racing Grand Prix Scene which awards prize money to clubs at eight specific races each year (races range from 1 mile to the half marathon). MRC is host to one of the most active, welcoming and winning (!) running clubs in the region. If you like to race, the MRC-FF team would love to recruit you!
Club members range from 8 - 68 years old with varying abilities from beginner to some of the best runners in the state. For a one-time fee of $25, you are a member for life and get great perks like reimbursed USATF fee when you run at least two of the eight Grand Prix races, special deals on shoes, apparel and running gear, as well as discounts on selected HMF and MRC races, shirt, coaching plans, weekly workouts (Manchester & West Hartford locations) and a supportive community of like-minded people to train and race with.
To become a member, click here. We're hosting our first team social/mixer at Fleet Feet on Wednesday, March 2 from 6-8pm – just in time to psyche everyone up for the first Grand Prix race, the ShamRock & Roll 5k on Sunday, March 6.