Join us on Tuesday, May 23 from 7:15-8:15 PM to learn all there is to know about plantar fasciitis with Dr. Donna M. Boccelli, D.P.M. Dr. Boccelli will discuss what plantar fasciitis is, what causes it and how to treat it, followed by a Q&A session, and a demonstration of some of our favorite plantar fasciitis tools, available at Fleet Feet Sports. All attendees will receive refreshments, a discount on plantar fasciitis tools, and a chance to win some amazing raffle prizes. 

Dr. Boccelli received her bachelor's degree of Science at Marist College, Poughkeepsie, NY, and her D.P.M. (Doctor of Podiatric Medicine) at Temple University of Podiatric Medicine in Philadelphia, PA. She completed her surgical residency training at St. Francis Hospital in Hartford, CT. Her expertise includes, but is not limited to, Complicated/Revisional Forefoot Surgery, Sports Medicine, Orthotics, Medical and Surgical Treatment of all Foot Problems. She currently practices at Podiatry Center of Eastern CT, LLC.
  A sneak peak at some of Fleet Feet West Hartford's go-to tools to treat plantar fasciitis: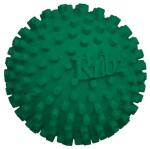 The Due North® Foot Rubz™ Massage Ball stimulates acupressure points in your feet, hands and body, helping to relieve soreness and pain. Roll this uniquely designed ball under your feet, in your hands or over any sore or tired muscle and feel the soothing stimulation that immediately begins to relax and eliminate your tension. You control the depth of massage with applied pressure to ensure the utmost relief of muscle soreness. Small enough to fit in the palm of the hand, this easy-to-use Massage Ball is great for use anytime, anywhere.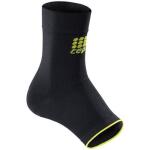 The Ortho+ Plantar Fasciitis Sleeves are the latest CEP innovation for pain and discomfort in the heel/sole from overexertion. The sleeve offers arch support and protection against strains, has targeted 25-30mmHg medi compression to support the arch and relieves the plantar fascia, and offers a knit massage zone for improved circulation in areas prone to overexertion.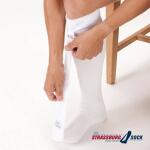 The Strassburg Sock is medically proven to provide relief from plantar fasciitis heel pain. It is worn at night or at rest to promote optimum healing position of the plantar fascia.