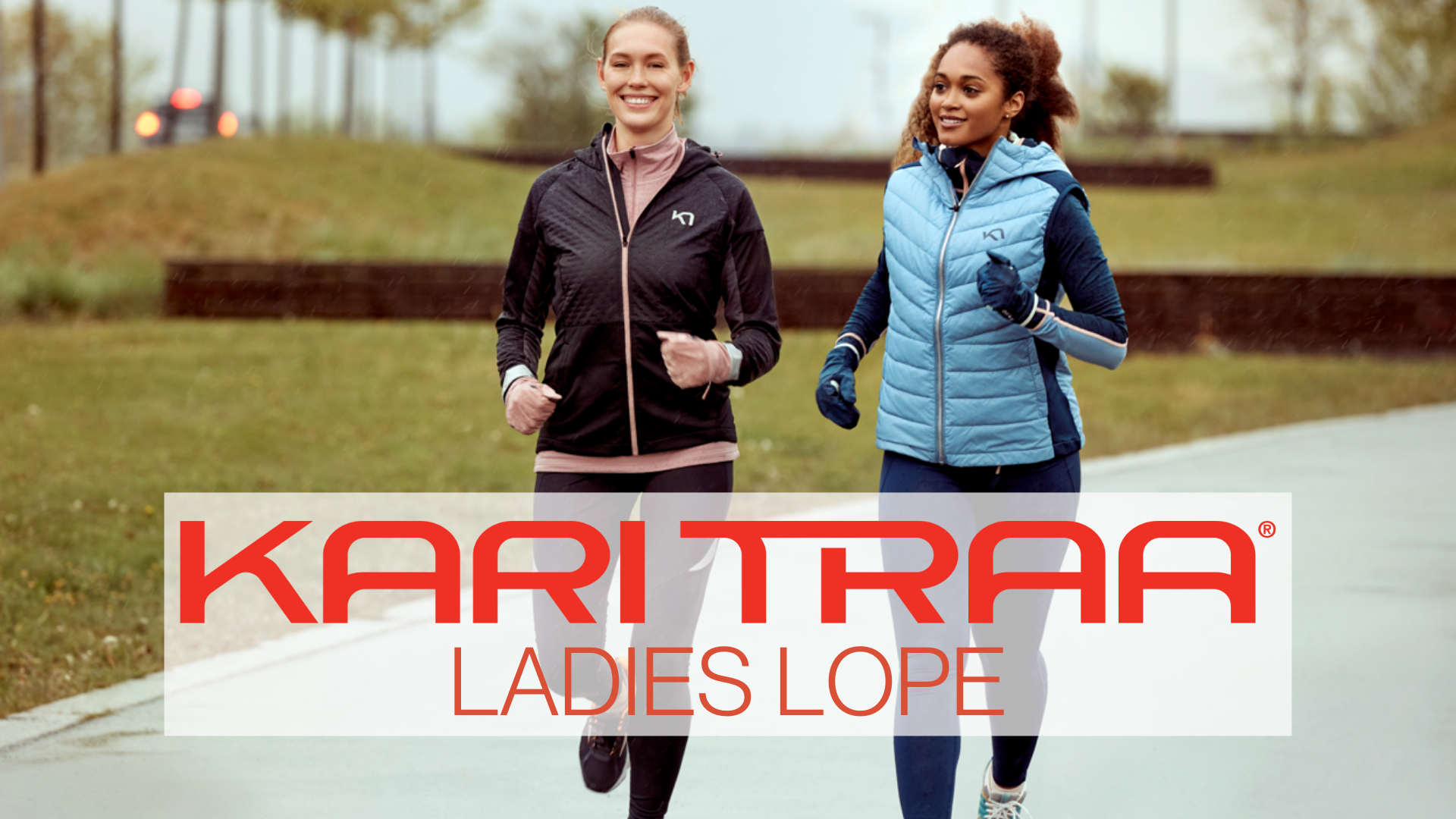 Kari Traa is one of the hottest brands in Europe…and at Fleet Feet! We love their beautiful fabrics, fun styles and reasonable prices.
To celebrate their 2021 Fall/Winter apparel collection, we will be hosting a Norwegian fun run ("lope") for ladies (and gents!).
Ladies Lope is FREE and open to men and women. The first 25 people to RSVP using
THIS LINK
will get a gift for joining in the Lope -- and everyone who participates will earn a discount off their Kari Traa purchase after the Lope.