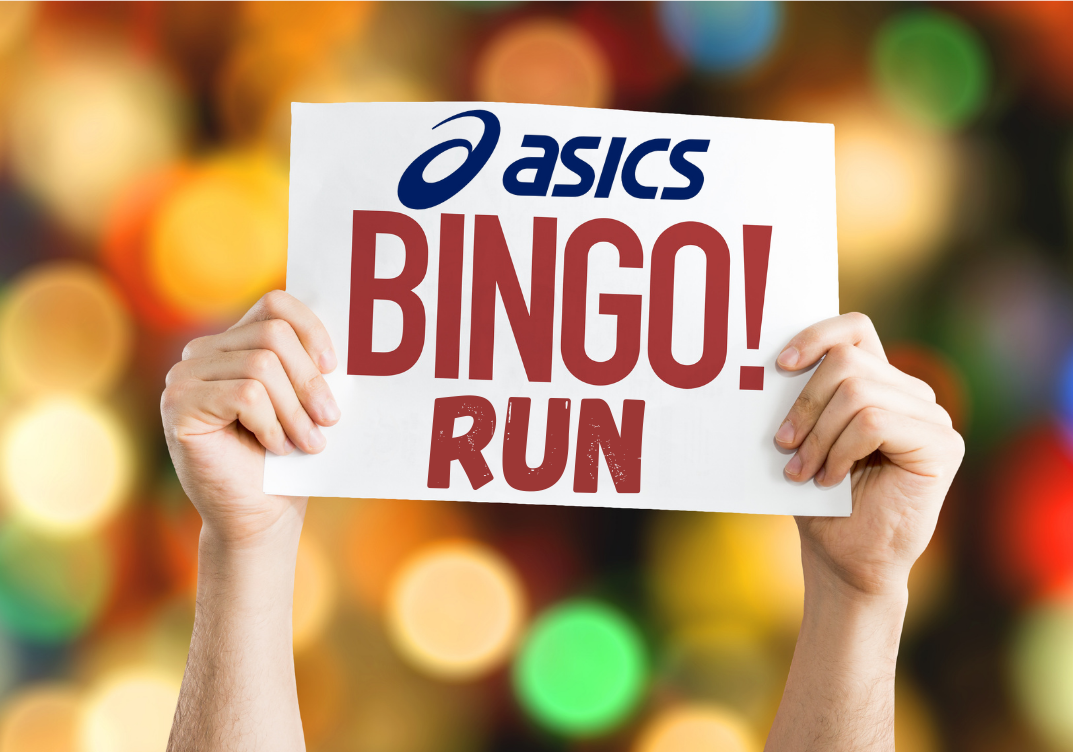 9am - Saturday, Dec 4. Get into the holiday spirit with this fun run that is free and family-friendly.
Click HERE to RSVP and then be at the store by 9am this Saturday to collect your unique Bingo card featuring holiday-themed items (like Santa, snowflakes and menorahs) that you must find and photograph as you run/walk around town. Be sure to bring a camera (phone is fine).
Every BINGO you get within the 35 minute time-limit earns you a raffle ticket for our great ASICS prize giveaway. Grand prize is a free pair of ASICS shoes!