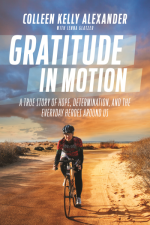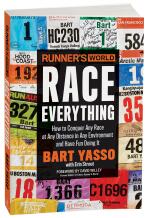 Mark your calendar so you can join us for a very special event on Saturday, January 27 from 3-5pm.
We are so excited to host our friend and hero, Colleen Kelly Alexander, as she begins her tour to celebrate the launch of her new memoir, Gratitude in Motion: A True Story of Hope, Determination, and the Everyday Heroes Around Us. She will be joined by Bart Yasso, former CEO of Runner's World, who will be reading the forward he wrote for Colleen's book.
Colleen and Bart will be selling and signing their books at the store. A portion of the proceeds from Colleen's book will be donated to the American Red Cross.
Colleen is a lifelong athlete and motivational speaker who strives to teach others how to aim higher, be stronger, and use adversity as a catalyst to make themselves and the world better. Several years ago, she was run over by a truck on the Boston Post Road in Madison, near Neck Road, and almost died. She spent five weeks in a coma, and underwent 29 surgeries. 
Rather than let the trauma and PTSD control her life, she became determined to find a way to make something positive from her pain. She decided she'd run again and dedicate her race medals to the everyday heroes around us, including the medical staff and blood donors who saved her life. 
Since then Colleen has run 50 races and completed 40 triathlons, including four half-Ironman events. As a spokeswomen for the Red Cross, Colleen shares her story to encourage others to take that first step forward. 
Colleen is truly a remarkable, inspiring woman. Her gratitude for life will touch your soul and remind you to live each day to it's fullest!