Join us on Wednesday, June 1 at Riverside Park for an epic fun run that spans the globe!  The event is FREE and open to everyone.
Every day has a story, a reason to celebrate. Some days are noted for important moments that changed the course of history while others highlight the seemingly insignificant (May 18 is National No Dirty Dishes Day – a great excuse to eat out). It seems natural that runners should have their own day, but like the high-achievers we are, a national celebration isn't enough.  This year, we're going global!
Wednesday, June 1 is officially Global Running Day - a day that encourages runners to declare their passion for running by…going for a run! So far runners from 118 countries around the world have pledged to go for a run in celebration of the sport we love as well as to encourage others to take strides towards leading healthier, fitter lives.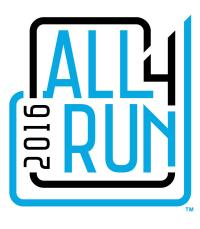 Under the rallying cry of "All4Run", Fleet Feet stores across the nation are organizing runs on June 1 to showcase the breadth, importance and influence of running communities across the country. Here in Hartford, we are partnering with our friends at the Hartford Marathon Foundation, Riverfront Recapture and Nike to host a special FREE Global Running Day Celebration. 
The All4Run event will take place at the Riverside Park in Hartford from 5-7pm. Riverside Park is one of the jewels of Hartford as it is home to not only the boathouse, but many miles of runnable trails and paved paths along the Connecticut River.  Beginning at 5:30pm, we will host a variety of fun runs on those trails and paths, along with a special kids-only fun run where they will race the mascots from our local sports teams. Afterwards, runners will be treated to ice cream, cake and lemonade, as well as special demonstrations, product demos and a raffle. 
Grab some friends, pack a picnic basket and join in a fun run that spans the world!