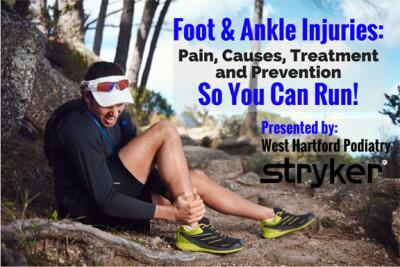 We are excited to host Dr.  Marc Lederman & Dr. Kurt Rode of West Hartford Podiatry and the community outreach team at Stryker medical for an informative clinic on common foot and ankle injuries on Tuesday, November 1 from 7-8:30pm.
Learn how to treat and prevent injuries caused by running and other sports. Bring your questions!
The clinic is free and snacks will be served.