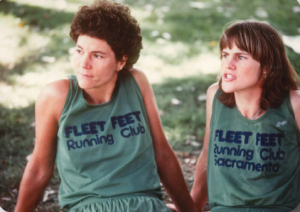 Sally Edwards and Elizabeth Jansen founded Fleet Feet Sports in 1976 with the notion that no longer would their friends need to search. Search for product. Search for inspiration. Search for camaraderie. They could now find all of that at Fleet Feet Sports.
And if Fleet Feet Sports represented the name of the physical location, then Fleet Feet Running Club (FFRC) would define the group of people associated together—not by how fast or far they ran, but by the spirit and passion they displayed in doing so. Which brings us to today. Fleet Feet Running Club is back — and all are welcome to join!
For us, running is sweaty, soothing, gritty, messy, healthy, uplifting, challenging, and rewarding (and that's just on one run). When done in the company of others? Running is hilarious, motivating, memorable, and Just. Freaking. Fun.
We believe that running changes everything, which is why we offer programs that make running accessible to all. All levels, every distance, any surface. No matter where you are on your running journey, there's a program and a group that will run with you – from our iconic No Boundaries 5k finish program to programs that go the distance; programs designed to make you faster & stronger taught by some of the best coaches in CT, field trips to our favorite trails, hills and tracks, as well as to a place to just meet-up and run with friends old and new.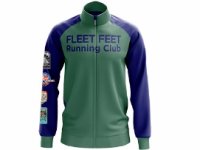 We even plan to have cool club gear with a retro flare and special patches you can put on your jacket or duffle bag to commemorate each program you do with us.  
We're kicking off the fun with an info night on Wednesday, January 3 @ 6pm. Learn more about the different options, meet our FFRC team leaders & coaches, enjoy an optional run then hang-out at Vaughan's Pies & Pints to get to know each other better before our first official meet-up on Saturday, January 6.  
CLICK HERE to learn more about our group options this winter...and HERE to join our FFRC e-mail group.
It doesn't matter how far or how fast you go. Just that you go.  Come run with us and let us help take you where you want to go in 2018!