Classes are filling-up quickly -- don't wait until the last minute to register as we expect classes to sell out:
2 spots left in Hartford on Sunday's
6 spots left in Hartford on Thursday's
10 spots left in Simsbury on Sunday's
Get (cross) fit with us this Fall!  We're partnering with CrossFit Hartford & CrossFit Simsbury to host 3 special 10-week "Couch-to-CrossFit" Programs geared towards runners. Choose from Sunday's at 8am in Simsbury, Sunday's at 12:15pm in Hartford or Thursday's at 7:30pm (you may choose multiple programs too!)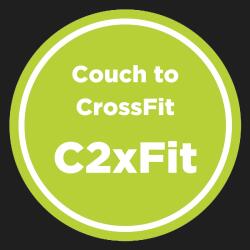 Cross Training should be an important part of your weekly fitness program because it strengthens your core as well as improves your balance and mobility which leads to running faster, further and more comfortably. One of the most effective ways to cross train is via CrossFit, but stepping into a "box" can be intimidating...except when the box is full of your fellow Fleet Feet Running Peeps!
Each 10-week program is limited to just 20 participants and will take place at CrossFit Hartford (221 Newfield Ave) or CrossFit Simsbury (1285 Hopmeadow Street). Classes will taught by the owners of CrossFit Hartford (Kevin Doyle & Mark Balkun) and CrossFit Simsbury (Rob Olson) - some of the best, most-patient, super-encouraging CrossFit coaches in the state. You will find their enthusiasm motivating and their coaching educational.
Each class will last about an hour though the actual workout is usually less than 20 minutes. The rest of class is dedicated to warming-up, stretching and learning the proper movements/technique for each exercise.
No previous CrossFit experience is necessary. If you can't perform an exercise due to an injury or lack of mobility, the coaches will help you modify the workout so you can sweat along side everyone else!
Speaking of sweat, we can guarantee you will, but you will also find yourself laughing, having fun and feeling completely exhilarated. Chances are very good too that you will also see improvements in your running which may very well lead to that elusive PR you've been chasing!
Sign up here!