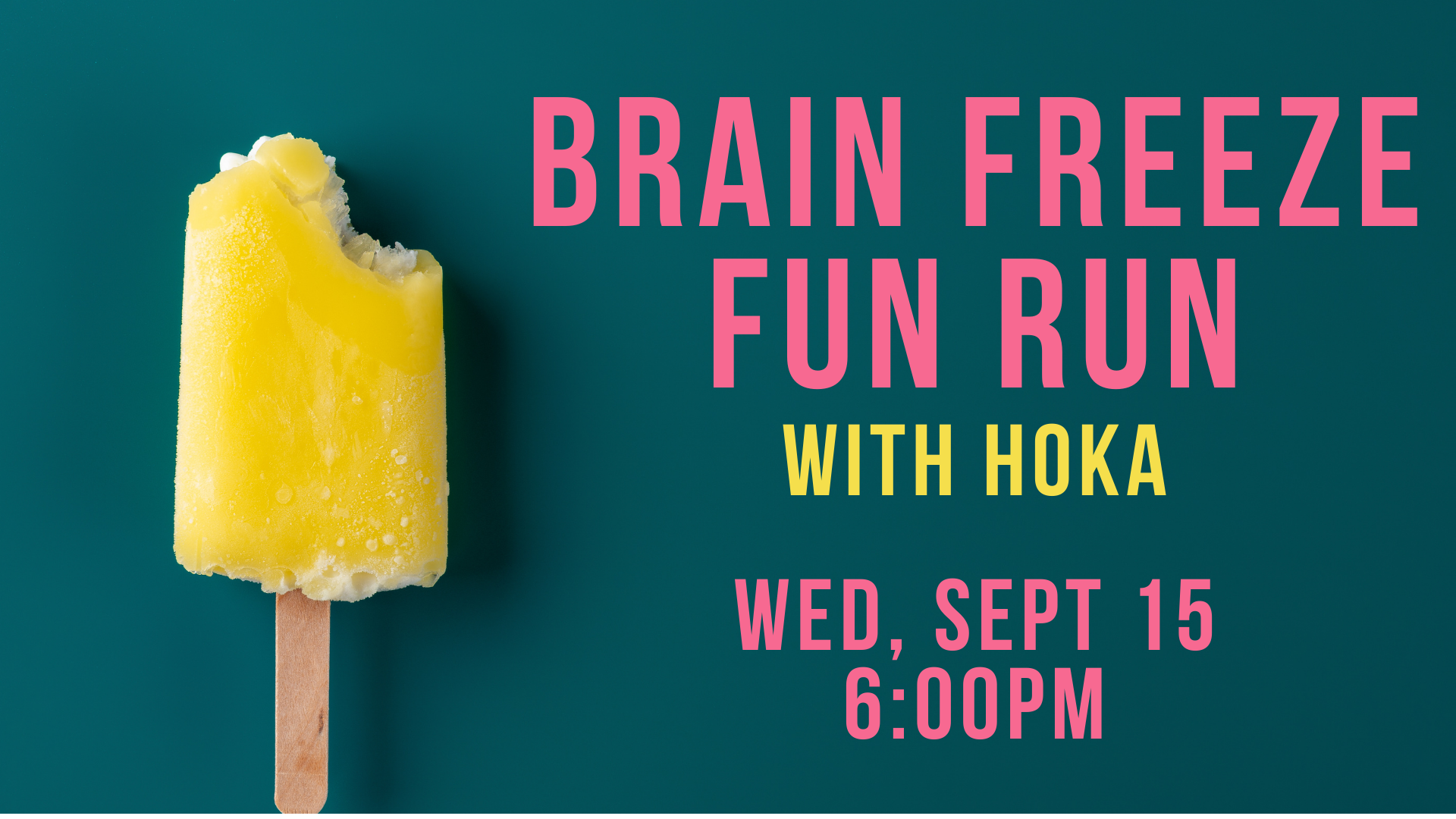 Celebrate the waning days of summer with a unique test of your fitness and speed - and by speed, we mean, popsicle eating speed!
At the start of the run AND at every 1/2 mile interval over a 3-mile course (2-miles for kids), participants will have to eat an ice pop in it's entirety before running the next segment. Eat too fast and you risk running with Brain Freeze!
While the event is informal and designed for fun, the first male and female adult & kid to finish will earn themselves some HOKA swag.
All participants will be entered to win a free pair of Hoka shoes - and if you complete the run in a pair of Hoka's new Rincon's (available to demo on a first-come, first-serve basis), you earn an additional raffle ticket.
Event is FREE and open to all ages (kids need to be accompanied by an adult on the run as streets will not be closed to auto traffic).