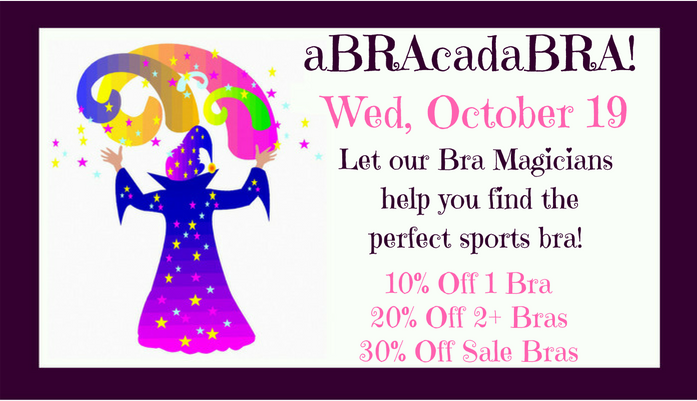 Ladies, this special sale is just for you!  Let our Bra Magicians help you #BeatTheBounce by finding the perfect sports bra for you. Come in for a complimentary sports bra fitting from 10am - 7pm on Wednesday, October 18 and take advantage of these one-day only offers:
10% Off 1 Bra
20% Off 2+ Bras
30% Off all Sale Bras

No appointment necessary!