It's a daily goal and a life-long aspiration.
It's a physical act and an emotional journey.
It's a foundation of health and a pinnacle achievement.
It takes time. It gives you years. 
It moves you away and brings you closer.
It is empowering. It is humbling.
It creates interaction. It enables solitude.
It tears down insecurities. It builds communities.
It takes a lot, but gives so much.
It is The Power of Running!
Join us as we celebrate The Power of Running with special programs and events beginning August 1.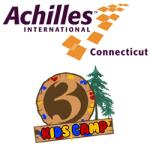 The Power of Running - For Good: 
Every weekend for the next 9 weeks, we will donate a portion of a feature product's sales to the Channel 3 Kids Camp and Achilles CT. This weekend, $2 will be donated for every HydroFlask bottle or container sold (perfect for back-to-school). See below for the schedule of featured products.
The Power of Running - For Fun: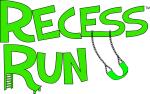 Remember taking the Presidential Fitness Challenge in gym class?  We're bringing it back as part of a special "Recess Run" we're hosting with Adidas on Wednesday, August 26 at 6:30pm.  Bring your sneakers or test drive a pair from Adidas and see if you can make the fitness cut!
The Power of Running - Together: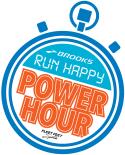 If you do one event, make it the Brooks Power Hour on Sunday, August 30 from 9-10am. We're challenging Fleet Feet stores across the nation to see which store can rack up the most miles on foot in one hour. Brooks will be on-hand to make sure we Run Happy with treats and great prizes (like free shoes for a few lucky participants).  Serious bragging rights are up for grabs among the FF Nation so help us come out on top!
The Power of Running - To Inspire: 
We are teaming up with Mizuno to honor those who inspire us.  Stay tuned for details on how you can nominate your source of inspiration.