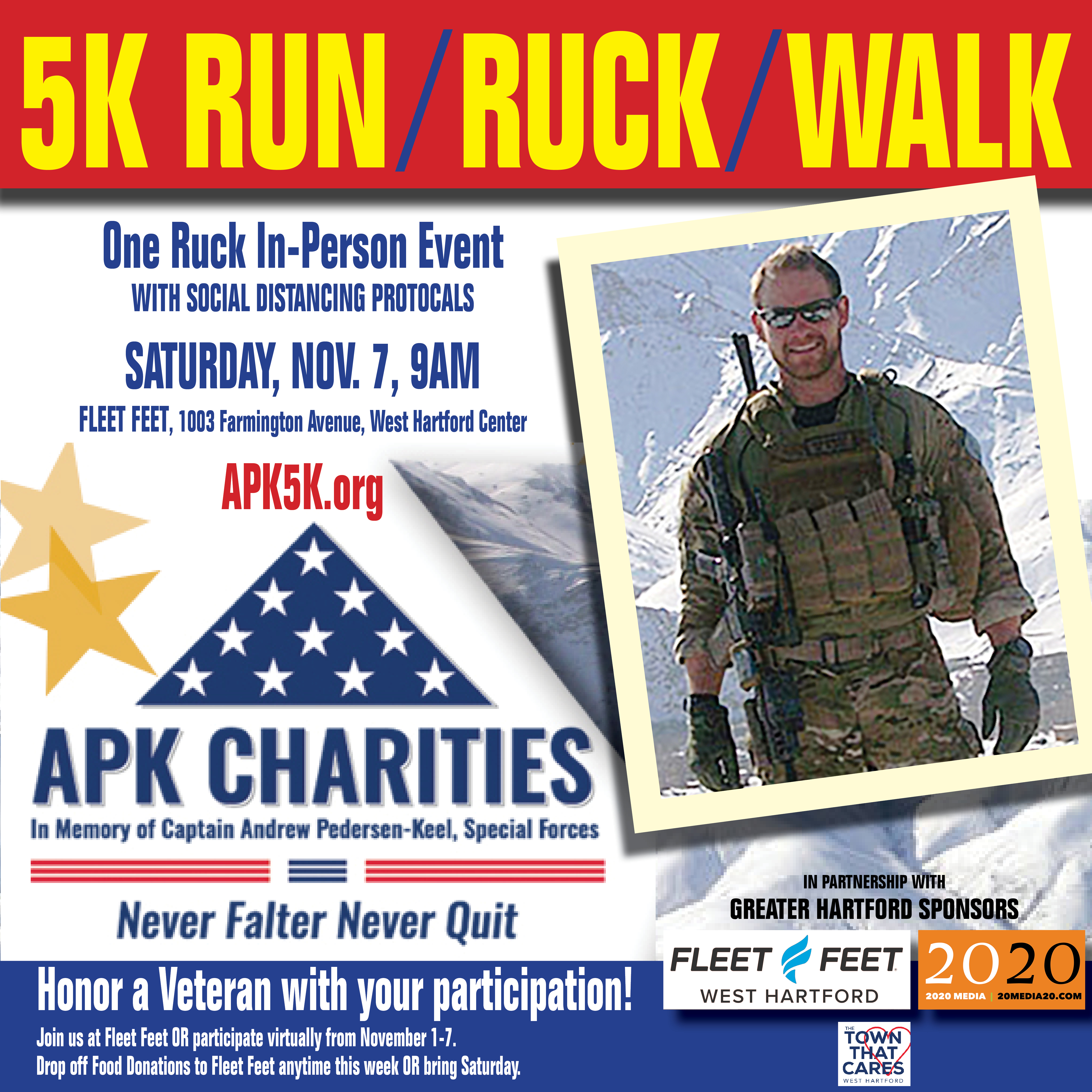 Stuff your backpack with canned goods (to be donated to the West Hartford Food Pantry) and support veterans when you join us for a 3.1 mile walk/run around West Hartford on Saturday, November 7 at 9am.
Special Forces Captain Andrew Pedersen-Keel was killed while serving our country in Afganistan. We are privileged to offer an un-virtual, socially-distanced 5k Ruck from the store to help raise funds for APK Charities which was founded by his parents to support active, wounded and fallen warriors in their son's honor.
Participants are encouraged to wear a backpack filled with non-perishable canned goods which will then be donated to West Hartford's Town That Cares food bank. Suggested weights are 10lbs for those weighing less 150lbs and 20lbs of canned goods for those weighing 150+lbs (you may still participate even if you don't want to ruck with a pack full of canned goods).
Register for the official (virtual) event via the link below, but then join us at 9am at the store to do the 5k route with us.
https://runsignup.com/Race/CT/Guilford/APKCaptAndrewPedersenKeel5K