The BIG RUN 5k Course Maps:
The Big Run 5k starts and finishes near the picnic pavilion at Auerfarm. The course first loops the blueberry patch and community gardens, before entering the main road via a path through the parking lot.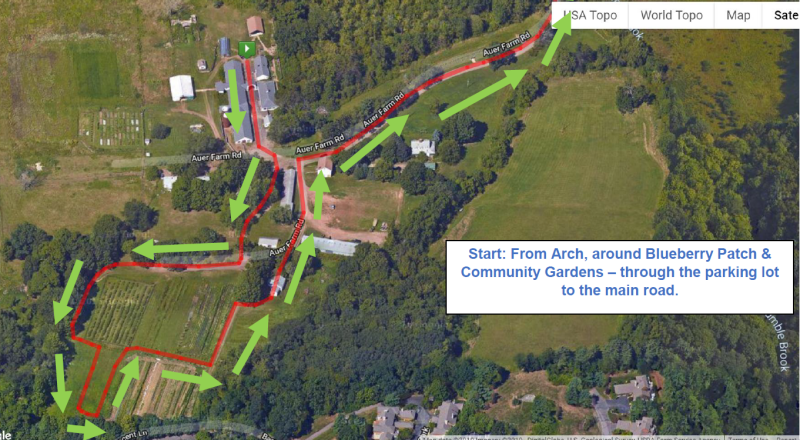 Runners course down the main road until they reach a path on left that leads to a meadow. Another left turn off the meadow, takes runners down the path to a barn. Runners loop around the barn and back up the hill and take a left out of the path and onto the main road. There is a water stop here.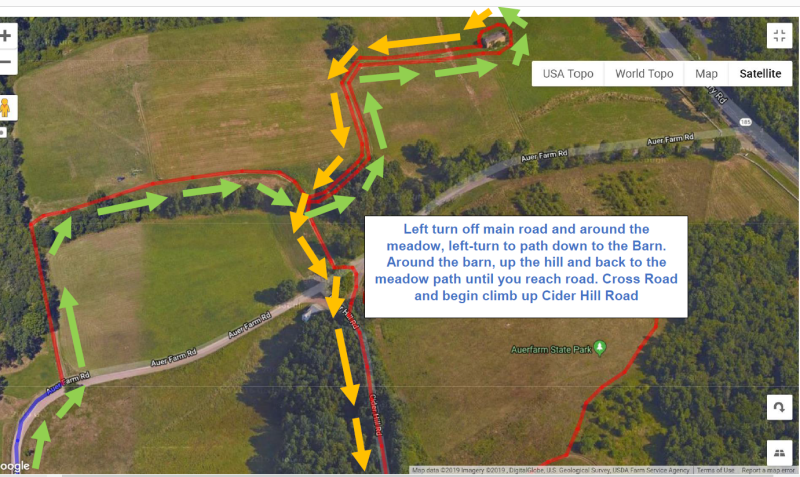 Runners then cross the main road to Cider Hill Road and follow it up until a turnaround which they will loop and then make a right turn on a dirt road to crest the hill.  After taking in the beautiful Talcott Ridge Line, runners descend down the mowed path to the bottom of the hill. Cross the main road and enter the meadow loop again - stopping for water if needed.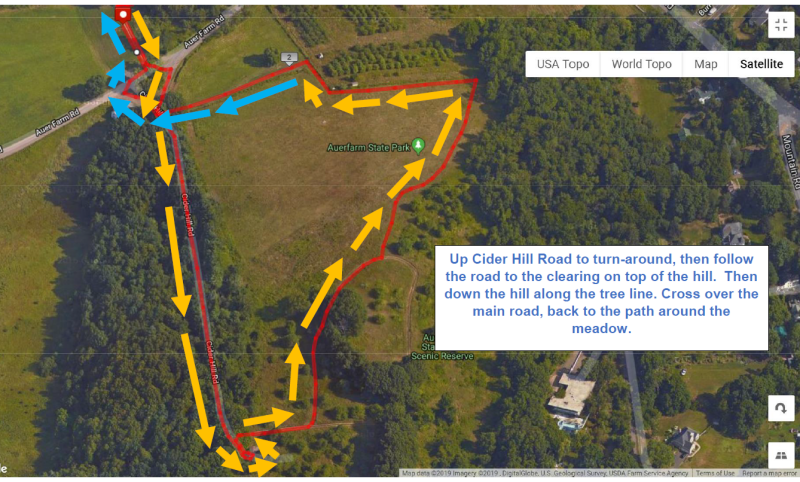 Follow the meadow loop in reverse (except you don't have to do the barn loop again) which puts you back on the main road again. Follow the road until the parking lot area where you'll make a left turn. Follow the road back to the community gardens where you will make a short loop (not the full loop you completed to start the race) and then a nice straightaway to the finish line.