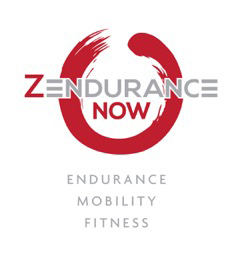 ZenduranceNow Coaching, led by the intrepid Meghan Collins Fanning, can proudly say that they are the only local coaching business that has a team of trained, educated, and certified coaches that provide not only fitness and coaching, but also nutrition support and sports psychology. 
Our fitness training and coaching includes running, cycling, swimming, triathlon, ultra running, endurance sports, and obstacle racing.  When you work with one of our coaches you will join our team of athletes whether you receive a consult, join a group training, or you become one of our 1:1 trained athletes.  The ZenduranceNow Team is diverse.  We train all ages and all ability levels.  Whether you are just getting off the couch, qualifying for the Boston Marathon, earning a podium spot in triathlon, or running your first ultra marathon, you will fit right in.
We also are the only local business that has a trained and certified Yoga for Athletes & Mobility instructor.  This will allow you to train while you heal from injury.  Our weekly classes at Fleet Feet on Sundays focus on recovery and mobility.  Classes are laid back, fun, and truly levels (especially the injured) are welcome.  Our Sunday classes are always free to veterans and active duty military. Come laugh and recover with us.
Click here to read what FF Peep (and FF staffer) Natalie has to say about her experience working with Meghan and Zendurance Now. 
Contact ZenduranceNow and find out what it would be like to be coached and supported while chasing your dreams. Our team will welcome you!