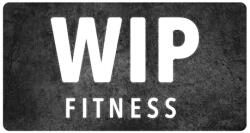 WIP Fitness is a boutique fitness studio offering functional high intensity boot camp classes with locations in both West Hartford and Avon, CT. Our experienced and passionate coaches (including one of Fleet Feet's favorite staff alums- Patrick DellaPace - who is now WIP's Fitness Director) will lead you through a 50 minute, body changing workout suitable for all fitness levels.  
The community at WIP will inspire and help you reach your personal victories.  The connections you make combined with the energy and motivation provide an awesome group fitness experience. The feeling at WIP is contagious.  
WIP's welcoming approach to fitness, flexible membership options and personal attention set us apart. Click here to read about Karen Randazzo's experience.
Come experience the WIP difference with a FREE WEEK TRIAL - plus, Fleet Feet Peeps get 20% off their first purchase when you use the code NEW2WIP*.
*New clients only, FREE Week Trial STILL VALID, expiration date 12/31/2016