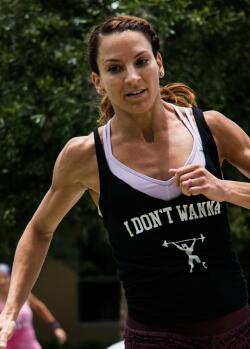 Rachael's Runners is a complete endurance training program that includes run technique, endurance training and runner-specific strength. Services include:
Rachael Colacino, founder and owner of 
Rachael's Runners
, is a runner, weightlifter and running coach. She started running long distances at age 11, and competed in her first marathon, the New York City Marathon, in 2009. After years of battling running injuries, in 2012 she added run technique, weightlifting and functional fitness to her training routine and fell in love with the strength she built and the improvements she saw in her running. The same year, she started coaching endurance athletes, and has worked with hundreds of athletes from Massachusetts to Florida to Pennsylvania, all ages and abilities. Her WHY for coaching is to help as many people as possible run strong and healthy, so they can continue doing what they love for as long as possible.
Rachael is a 2x Boston Marathon qualifier and finisher, and in addition to her running accomplishments is proud to say she is 12 pounds away from being able to back squat twice her body weight. Rachael is also a former coach for CrossFit Endurance HQ and Power Speed Endurance HQ, where she worked with and learned from Brian MacKenzie, founder of both organizations. Rachael believes in using fitness and healthy living to model strength and self-confidence for her nieces and nephews, and all the other young people she is fortunate enough to have in her life.
Certifications:
CrossFit Level 2 Trainer
CrossFit Endurance Trainer
Power Speed Endurance Trainer
Pose Running Technique Specialist
M.B.A., UMass Amherst