Ignite Fitness is West Hartford's premier upscale Personal Training facility located near the corner of Sedwick & South Main Street. Unparalleled customer service, paired with effective and efficient program design, creates a client experience unmatched by other fitness facilities. Read about Jenny Rigg's experience with Kim and Ignite Fitness here.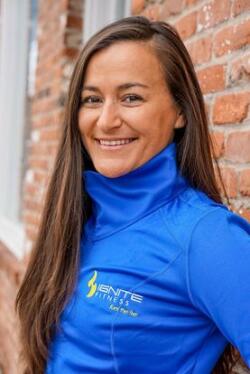 Our Mission:  Ignite Fitness believes in fueling the fire within every client to allow them to be the best version of themselves.
What sets us apart? 
Ignite Fitness is a full-service personal training facility. In addition to session appointments, our clients have access to use our state-of-the-art fitness facility any time during open hours, or as prescribed by their Fitness Coach.  All of our "members" are clients so only like-minded people will be utilizing the facility creating an ideal experience in a clean and not overcrowded environment. This singular client focus also allows us to give every client the personal experience they need with the right amount of direction, accountability, and motivation to maximize results. 

In order for physical fitness to become a lifestyle and habit, it has to be ingrained into your life, not interfering with it. By bringing our community closer together and blending the various facets of life, our clients will achieve better, faster, more long-lasting results! In addition to physical health, we believe in our clients achieving balance in every aspect of life. We are committed to establishing meaningful and  relationships with local businesses, artists, charities, and more. Beyond the fitness, Ignite strives to be a pillar in the West Hartford community.