"Just as you are looking for the right Trainer to reach your goals, we are looking for the right clients to serve. If there is a mutual fit, we are excited to help you and see your face when you see the results we can bring you to life!  This is why we do what we do!"
Horizon Personal Training has been transforming people's lives since 2002. It is our Passion and our Purpose.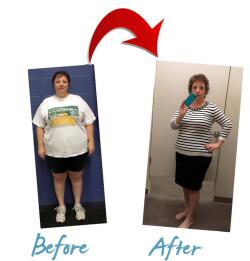 Our "Inside/Out" complete approach combining MINDSET, MOTIVATION, EXERCISE, NUTRITION, SUPPORT & ACCOUNTABILITY. It is an extraordinary experience to have for LASTING CHANGE.
We use our methodology to ensure transformations happen to our clients, it greatly increases the chances for SUCCESS. Each unique method to our program, if followed, amplifies the effectiveness of reaching clients goals.
Experience our exclusive systemized combination of training.
TRAINING: Your perfect exercise routine to fit for your budget and lifestyle to reach results quickly
NUTRITION: Your eating habits are adjusted by learning our simple principles choosing foods you love
MINDSET: We will guide you through the mindset the champions have and keep you motivated
Our goal is to make your visits with us the BEST part of your day!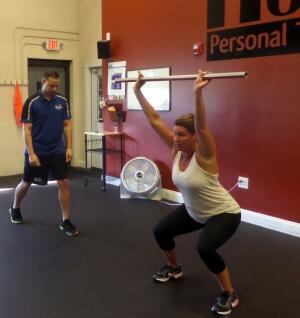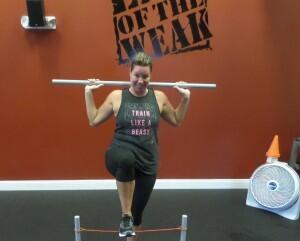 Our clients love and appreciate the private atmosphere, our friendly staff, a system that's proven to reach their goals and our ability to hold them accountable to achieve RESULTS!  Read how these three amazing women have experienced great results working with Horizon PT:  Jennifer Bernaiche, Amy McCracken & Lisa Gardiner.   
What we love about our clients is that you give us a sense of purpose; we get to experience your triumphs along with you as you achieve your short-term goals to reach the long-term ones. We feel like we relive our own transformations through yours. This feeling of significance is very powerful to us; it's so gratifying to be an essential part of your transformations.
What truly sets us apart from the rest is that we are the only Personal Training Studio in the area that will offer you the option to try our services absolutely free before you buy!
Meet our staff, try our equipment and evaluate our service! We know you will love our service, but we understand that you don't know that yet. This way we alleviate any risk before you decide!
Free Trial Includes:
One Consultation, Fitness and Nutrition Assessment
One Personalized Fitness Program
One Body Composition Test and Evaluation
One of each Boot-Camp and Semi-Private Training Sessions
Three Personal Training Sessions includes Functional & Fitness Diagnostic Test
*All Fleet Feet – West Hartford Customers receive a 5% discount on Personal Training Services*
2 Convenient Locations (Newington & Cheshire)
Come by our Newington location (located in the Market Square Shopping Center) today.  We would love to meet you!
If you cannot stop by call us at (860) 808-7590 or email us at dan.horizonpt@hotmail.com to book your Free Trial today!
If Cheshire is more convenient, please call (860) 628-7776 or visit https://horizonpersonaltraining.com/