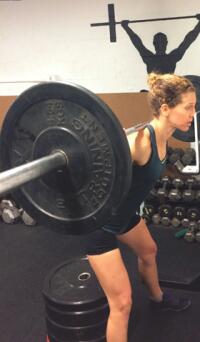 I originally joined CrossFit Hartford because my daughter had been diagnosed with autism, and I was looking for a place that could make me mentally stronger.  I had been a runner all my life, and I needed a place where I wouldn't feel alone.  
My coach at CrossFit Hartford found out I was a runner and that I planned on running the Providence 1/2 marathon and gave me a challenge to let him coach me with all strength and conditioning work and no running.  I accepted, and trained his way for 3 months with barely any running, never going over 3 miles the few times I did run.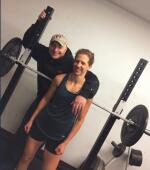 I ran the race in 1:44 minutes, a 9 minute PR over my previous time.  The biggest result that I found was I was mentally tougher than I had ever been.  When I wanted to slow down, my coaches mental training kicked in and I didn't.  My last mile was quick. 
I find that through CrossFit Hartford, I am a stronger, faster and tougher runner, despite that fact that I hardly run any miles now.  I have since PR'd my 5k by over 90 seconds.  I have also found a new "fit family", people that support me no matter what, and people that I want to see thrive.